Another week has passed, and a lot has happened in the world of Microsoft. There were new Windows 11 builds for both the Dev and Beta channels, information about another refreshed app for the OS came from Windows chief Panos Panay, a few vulnerabilities were reported on - including a zero-day that affects all Windows versions, some security fixes, and a bunch of gaming news. Check all this out and much more in our weekly Microsoft digest for September 5 – September 11.
Windows 11 builds, new apps, and a rebranded service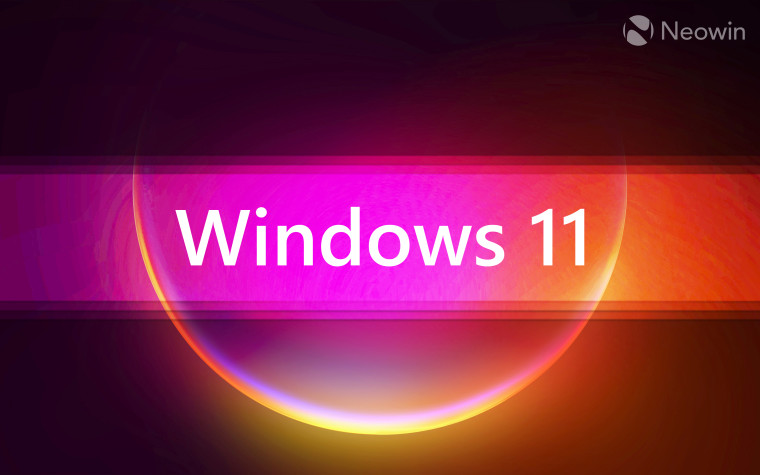 As was expected, Microsoft released new Windows 11 builds for both Dev and Beta channel users. While Dev channel users got build 22454, Beta channel users were served build 22000.184. The Dev channel build brought a few minor UI improvements, such as a modern right-click menu for the Recycle Bin and more. It also included a ton of bug fixes, something that the Beta channel did not see, as those users received a couple of fixes to address translation inconsistencies. The firm did, however, note that fixes that were made as part of the Dev channel build will be released to the stable version in the way of servicing updates after the OS releases on October 5, which does seem odd. Additionally, Dev channel users that wanted to perform a clean install could download new ISO images of build 22454.
The week also brought news of a Photos app refresh, a welcome addition for those who have hoped for the in-box app to be more aesthetically pleasing and feature-rich. Of course, another expectation is that the app brings some much-needed reliability and performance improvements. It is to be seen if that is the case, as the app is yet to begin rolling out.
Speaking of refreshes, Microsoft announced a rebrand of its news service to Microsoft Start. The new service doesn't bring much in the way of additions or features and the branding change is being applied across platforms, including on the web, in Windows, and the mobile apps. In the area of updates, there is also a new Edge 95 build for the Dev channel. It does not come with many new features, which is because it is still an early build for major version 95.
For those still on the fence about installing Windows 11 builds on their machines, we have been looking at the various components of the OS and documenting them in our Closer Look series. This week, we went over the improvements and changes coming to the Virtual Desktop experience in Windows 11 and compared it to that in Windows 10. And to gin up enthusiasm about the upcoming OS, Microsoft has posted a new ad on YouTube and is also speaking about how the OS makes the best of new hardware.
Windows zero-day vulnerability, Outlook bug, and Azure patch
There were a couple of security issues reported this week, the most significant of which was the zero-day in Windows that can enable specially tailored Office files to let attackers perform remote code execution. Microsoft acknowledged the vulnerability, adding that it is currently being exploited in the wild. The firm has said that it is working on a fix and expects to release a fix soon. The zero-day affects all Windows versions going back to Windows 7 and the corresponding Windows Server release.
Another security vulnerability affected Outlook users, where a bug had the potential to falsely flag phishing emails as genuine, thanks to the service not filtering IDs from Internationalized Domain Names (IDNs). While the firm denied having plans to fix the issue to the researcher that discovered it, it appeared that the firm changed its mind and fixed the issue, which is always a good thing.
On the positive side of things, the Redmond firm changed how Microsoft 365 apps deal with Trusted Documents to make them more secure. Now, Trusted Documents no longer override the Protected View restrictions and adheres to pre-set policies. Another fix – this time affecting commercial customers – came in the way of a patch for a vulnerability in the Azure Container Instances (ACI) service. The issue risked data leaks across the same clusters, but the firm was quick to note that it found no indication of active exploits.
Halo Infinite's next multiplayer preview, Alan Wake Remastered screenshots, and more
Starting off the week's gaming roundup is news about Halo Infinite's next multiplayer preview, which starts September 24. However, the sign-up cut-off is soon approaching, with the date set for September 13. Those eligible will receive invites on both the PC and Xbox platforms. As for the changes, 343 Industries detailed the tweaks it is planning to make based on the first technical preview's feedback.
For those excited about Alan Wake Remastered, screenshots of the game appeared on Amazon UK before the official announcement arrived with details on the changed elements and PC system requirements.
An extended look at Marvel's Midnight Suns also came this week in the form of visceral gameplay footage. Considering that the footage is of the game in its alpha stages, the animations and visuals were still unpolished but gave a better look at the villains. Fallout 76 Worlds Update also began rolling out, bringing Public and Custom Worlds. However, only Fallout 1st subscribers will be able to host Custom Worlds. Xbox Game Pass Ultimate subscribers, luckily, will receive Fallout 1st subscription for one month. Bethesda also acknowledged an issue with Season 5's rank-ups, which is why it extended the season by two weeks.
Square Enix revealed the Fall and Winter 2021 Roadmap for Marvel's Avengers, noting that it is working to address player's concerns and bringing improvements to Gear, Resources, and Cosmetics.
Coming to Microsoft's gaming subscriptions, this week's Deals with Gold included hefty discounts on games from BioShock, Borderlands, and Dragon Ball franchises. Additionally, this week's Xbox Free Play Days games included Madden NFL 22, Tom Clancy's Rainbow Six Siege, and Blasphemous.
For Forza Horizon 5 fans, we have listed the current list of cars confirmed by Playground Games , which is over 400 in number. Cars from the likes of BMW and Tesla are obvious omissions and there is no word on whether they are expected later. This week, we also posted a list of every 120FPS supported game on Xbox Series X and PlayStation 5 (PS5).
Rounding off gaming news is Flight Simulator's next World Update. This time, central European nations are receiving love, including Austria, Germany, and Switzerland. As usual, there are a bunch of new airports, New Bush Trips, landing challenges, and Discovery flights, and overall improvements to the visuals in those countries.
Dev channel:
Logging off:
When Windows 11 began being offered to testers, it was discovered that Windows 11 Home users could not complete the setup process without an internet connection. We found out a workaround, which was soon patched. Now, there is yet another way to bypass this block, which we have detailed in our guide here. Big thanks to Neowin member warwagon for sharing with us the method.
Missed any of the previous columns? Check them all out at this link.
---
If you'd like to get a daily digest of news from Neowin, we have a Newsletter you can sign up to either via the 'Get our newsletter' widget in the sidebar, or through this link.