Among the things that happened this week, there was the arrival of Linux GUI app support in WSL, a performance mode in Edge, and even the dropping of the Gold barrier of entry for free-to-play multiplayer games on Xbox. You can find info about that, as well as much more below, in your Microsoft digest for the week of April 18 - 24.
Actual F2P multiplayer
While it's true that some other interesting news surfaced this week, perhaps one of the most noteworthy tidbits concerned Xbox Live Gold.
After a long tradition of requiring an Xbox Live Gold subscription even for free-to-play games, Microsoft has decided to adjust its strategy. As a result, you will no longer need to have a Gold sub to play free-to-play multiplayer games on console, with party chat also no longer being locked behind the paywall.
In other good news, Microsoft has announced its Agility SDK to accelerate DirectX 12 adoption, Halo: Reach is set to gain a custom server browser next week – at least in testing -, and the ever-present Deals with Gold once again make an appearance, featuring Outlast, Resident Evil, DARQ, and more.
Of course, Xbox's bread and butter at the moment, Game Pass, has not stopped expanding, with MLB The Show 21, Fable I and Fable III, Destroy All Humans!, Second Extinction, and others now being available as part of the subscription.
The above coincides with the Xbox April update which adds achievement support on phones, enhancements to Game Pass itself, and even marks the arrival of cloud gaming on PC and iOS via the web. Keep in mind that the latter feature (on PC and iOS) is currently in limited beta and is available to Game Pass Ultimate subscribers.
Last but not least, we should mention that 13 Electronic Arts titles have gotten the FPS Boost treatment, 12 of which – Mirror's Edge Catalyst, Battlefield 1, Titanfall, and Unravel, to name but a few – support up to 120Hz refresh rates, with Sea of Solitude (the 13th title), going up to 60Hz.
Update trouble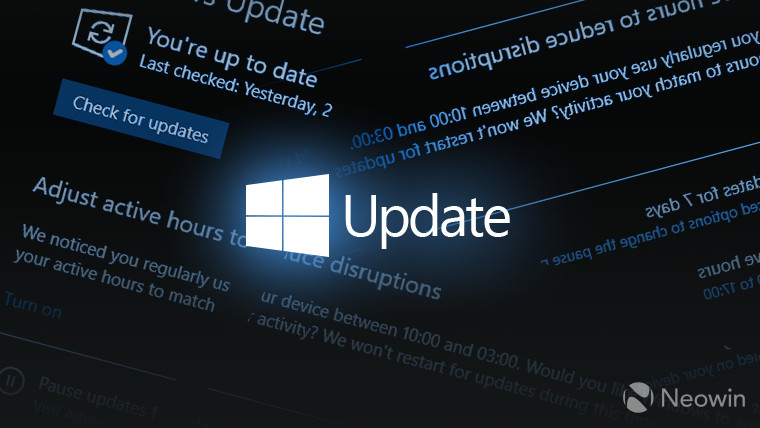 To the surprise of perhaps nobody, Microsoft released yet another Windows 10 build to the Dev channel, namely 21364. What is however surprising is the reasonably long list of fixes, the appearance of Edge process classification in Task Manager, and most interesting of all, the ability to run Linux GUI apps on Windows via WSL (Windows Subsystem for Linux)'s GUI app support preview.
As we've seen with previous Insider build releases, the firm also put out build 21364.1000, merely to test the servicing pipeline.
There were some update hiccups this week though, as the previously released KB5001391 update began causing bugchecks. It's worth keeping in mind that this is affecting Beta and Release Preview channels of the Insider preview, netting the now traditional Green Screen of Death - the color of choice for Insider bugchecks.
A more recent update, KB5001030, seems to be impacting game performance on certain systems, although the Redmond giant is aware of the problem and will provide a fix in a future build.
Performance on Edge
This wouldn't be a weekly recap of Microsoft things without at least a passing mention of Edge, or rather more accurately, the Chromium-based version of Microsoft's browser.
Let's begin with testers in the Canary channel, some of whom have gotten a peek at the browser's 'Performance Mode'. According to its brief description, it optimizes "speed, responsiveness, CPU, memory, and battery usage", while also disabling the timer for the Sleeping Tabs feature.
Whether this is roughly equivalent to the High Performance mode in the Windows Power Settings is a bit of a mystery at this point, even more so given that not all Canary users have gotten their hands on it.
Folks in the Dev channel have been given a brand-new build of their own, 91.0.864.1, which adds enhanced printing options, as well as a prompt before closing a window with multiple tabs open – among other features.
Switching to capabilities already present in the browser, but which may annoy you, we put together a short guide on disabling the Search in sidebar option, as well as highlighting EdgeDeflector 1.2.0.0, which allows you to circumvent Edge as the default News and Interests browser and instead open the links in your browser of choice. We'll focus on News and Interests a little more in the last section of this column.
Dev channel
Logging off
We end with a feature that seems to be a tad controversial, and that's News and Interests.
If you don't remember, News and Interests is that little taskbar widget which shows you the weather and news stories, and which can be opened by simply hovering over the relevant taskbar area. Luckily (or not, depending on your opinion of it), Microsoft has stated that it'll bring this feature to Windows 10 versions 21H1, 20H2 (October 2020 Update), and 2004 (May 2020 Update).
Don't get too excited though, since this'll have a gradual rollout, as is the case with many such features.
In case you're not a fan of opening those news articles from News and Interests in Edge, there's a way to force the widget to use your default browser. Thankfully, there's also a way to turn it off entirely if the widget just seems utterly useless to you.
Let's just hope News and Interests doesn't go the way of Paint 3D and the People icon in a few months' time.
Missed any of the previous columns? Be sure to have a look right here.
---

If you'd like to get a daily digest of news from Neowin, we now have a Newsletter you can sign up to, either via the 'Get our newsletter' widget in the sidebar, or through this link.