As we approach the end of the week, now is the time to catch up on all the Microsoft news you may missed in the past few days. Although it's been a relatively slow week due to the holidays in the United States, there are still significant news stories you might want to read up on. Let's dive into our weekly digest for the week of November 21 - November 26.
Microsoft Defender for the win
German IT Security research institute AV-TEST released its ratings for the best anti-virus software for Windows 10 Home users, ranking them based on metrics like performance, usability, and protection. Microsoft Defender secured all 18 of the available points to join the ranks of other solutions such as Avira, AVAST, AVG, Bitdefender, ESET, and received the "AV-TEST TOP PRODUCT" certification. You can check out more details about the results here.
In related news, a bunch of anti-virus solutions including Microsoft Defender have started flagging UserBenchmark, a freeware benchmarking tool as malware. It's not exactly clear yet whether this is a false positive or something else, but do keep an eye out in case you utilize it.
While we are on this topic, Microsoft is receiving backlash from the security community for apparently lowering its bug bounty rewards, even for high criticality issues. In some cases, this has led to security researchers publicly exposing zero-days out of sheer frustration. This is definitely something that the Redmond tech giant will want to keep an eye out considering public exposure without coordination with the software vendor can cause problems for potentially millions of users.
Trouble with Nextcloud in the EU
Microsoft seems to have found itself in a bit of bother at the European Union (EU). This is due to a Nextcloud-led coalition that has filed a complaint against the Redmond tech firm for anti-competitive behavior. Other notable members of the coalition include Tutanota, OnlyOffice, Free Software Foundation Europe, The Document Foundation, and European Digital SME Alliance.
Together, these parties claim that Microsoft is bundling its 365 services such as OneDrive and Teams natively into Windows and is shipping the OS with them installed by default. According to the group, this pushes users to Microsoft's bundled software rather than third-party alternatives. As of now, the challenging party's demands include Microsoft unbundling its software from Windows and adopting open standards that makes it easier for users to switch software. The issue is still evolving so do keep an eye out on our coverage.
In related news, the German state of Schleswig-Holstein has announced that it is shifting 25,000 government machines running Windows to open-source alternatives like Linux by the end of 2026. This will be a multi-step process initially involving migrating to LibreOffice from Microsoft Office, and then switching to Linux entirely. One of the reasons being cited for this massive transition is licensing costs. It is important to note that Munich city attempted the same a few years ago but the experiment eventually failed, with the government going back to Windows in 2015.
ARM exclusivity and Windows updates
If you were wondering why Qualcomm is the only company making chipsets for Windows on ARM PCs, wonder no further. It appears that Microsoft has an exclusivity deal in place regarding Windows on ARM with Qualcomm, which is why we have not seen hardware from other competing firms yet. That said, it has been reported that this deal is set to expire soon and MediaTek has already shown interest in developing processors for the Windows SKU.
In other news, it's been a relatively quiet week in the world of Windows updates too, mostly due to the aforementioned holidays in the U.S. Windows 10 did receive an optional KB5007253 update that fixes a bunch of issues related to remote printers, a 32-bit Excel bug, and more. Meanwhile, Windows 11 also received an optional 22000.348 November Update release. The most notable front-facing change here is the inclusion of new Fluent 2D emoji and a bunch of other behind-the-scenes updates that you can check out here.
We also heard back from the creator of APK sideloading app WSATools, who shared that his app was removed from the Microsoft Store for Windows 11 because it did not clearly note the requirements and it also contains the name "WSA" which is seemingly an official branding that Microsoft is using for Windows Subsystem on Android. You can check out more details on this topic here.
Dev Channel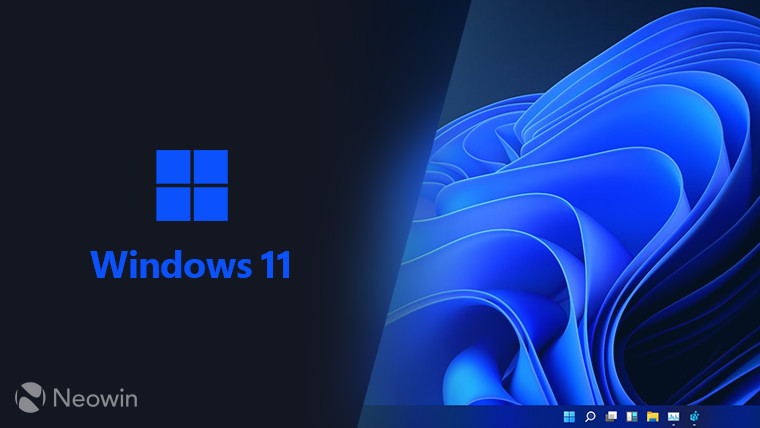 Under the spotlight
After talking about the top five features I love about Windows 11 the week before, this time I went in the opposite direction and discussed the five features I absolutely hate. That said, it is important to note that both the lists are based completely on personal preferences and user experience. So if there's nothing that you hate about Windows 11 or nothing that you love about it, that's fine too!
I also wrote a brief guide about how to enable Super Duper Secure Mode (SDSM) in Microsoft Edge that will offer you enhanced security at the cost of potentially and slightly degraded performance. If that sounds fine to you, do give it a read here.
Logging off
This week's most interesting news item isn't related to Microsoft but it's still worth noting in our weekly catchup. Russia has demanded 13 foreign tech companies - mostly belonging to the U.S. - to open offices on its soil by the end of this year. Right now, these demands are being enforced upon social media and tech firms that average more than half a million daily users and includes Google, Twitter, Facebook, TikTok, Apple, Zoom, Spotify, Viber, and others. The Kremlin has warned that companies that do not comply with its legislation may face data collection, money transfer limitations, and bans within Russia.
---

If you'd like to get a daily digest of news from Neowin, we have a Newsletter you can sign up to either via the 'Get our newsletter' widget in the sidebar, or through this link.
Missed any of the previous columns? Check them all out at this link.