We are at the close of yet another week, which means that it is time to recap what happened in the Microsoft-verse in the past few days. With the holiday season out of the way, the flow of news once again returned to normal and there is lots to cover including an Exchange anomaly, some Windows 11 updates, and a few CES announcements. Without further ado, let's dive into the weekly digest for January 1 - January 7.
Windows 11 updates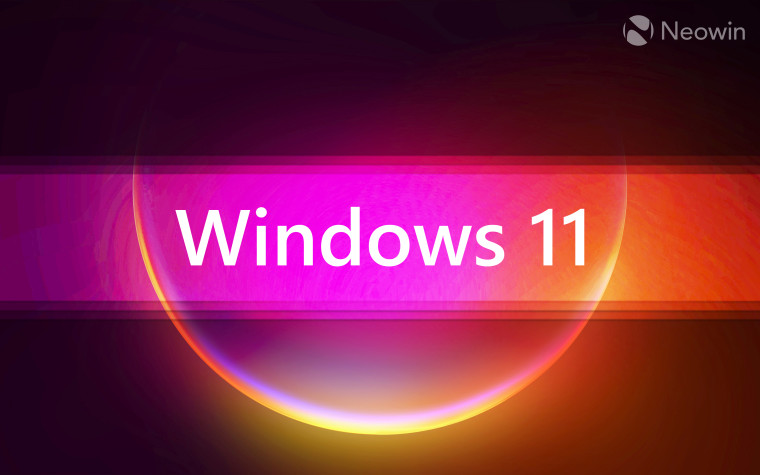 This was quite an interesting week for Windows 11 users. People on the Dev Channel were treated to build 22526, which brings a bunch of changes including a new ALT + TAB experience, indexing of more files locations, and a long list of bug fixes that you can view in detail here.
Meanwhile, the revamped Notepad began rolling out to Beta Channel Insiders. This iteration of the classic app features a dark mode, Mica material theme, and rounded corners. There are a couple of known issues though which you should check out here. There were also non-conflicting reports of the redesigned Media Player app rolling out to non-Insiders, and while we haven't been able to confirm this yet, we do have a workaround to install the software on a general Windows 11 release. If you do want to give it a whirl, do keep in mind that this is an unofficial workaround and will replace Groove Music, so proceed at your own risk.
We also talked about how there are five configurations of Surface devices that have still not received Windows 11 driver packages, even though they support the OS. On the other hand, Windows 10 Enterprise customers should know that Microsoft has released an out-of-band update for certain configurations to resolve Remote Desktop server reachability and performance issues. Find out more about this topic here.
Exchange Server Y2K22
The new year ushered in a rather undesirable issue in the form of a Y2K22 bug on Exchange Servers worldwide. Essentially, this was caused due to a massive date processing failure issue as the new value chosen "2.201.010.001" exceeded what the Servers are capable of processing under the current Int32 data type. As a result, the malware checking engine is crashing, and consequently, emails and messages have been stuck in transport queues across Exchange Servers 2016 and 2019 with Application event log errors 5300 and 1106 (FIPFS). Microsoft eventually released a fix but it caused quite a major disruption, which was even more problematic because of the holiday season during those days.
Some more news that may interest enterprise and individual developers alike would be the release of Visual Studio 2022 17.1 Preview 2, which contains a host of improvements related to Git, .NET, C++, and more. Other notable features include Line-staging, support for multi-repository setups, color tabs, and branch management operations. Find out all the details here.
Pluton and CES announcements galore
Although CES is obviously not a Microsoft-focused event, there are naturally lots of announcements that relate to Microsoft in one way or another. An example from this year's CES is Qualcomm and Microsoft joining forces to design custom augmented reality (AR) chips that are lightweight, power-efficient, in the hope that they will drive metaverse adoption.
AMD also took to the stage to unveil its Ryzen 6000 Rembrandt mobile APU lineup. While the highlight of this announcement was the shift to RDNA 2 architecture, another notable feature is that these are the first processors to support Microsoft's Pluton security. If you're unaware of its significance, check out our explainer here.
Interestingly, ASUS announced the ROG Flow Z13 (2022), which many may view as a strong competitor to Microsoft's Surface lineup due to its form factor, gaming capabilities, and connectivity. No official pricing has been revealed yet but the 2-in-1 will be available in Q1 or Q2 2022.
And while it isn't a CES revelation, Google is planning to boost interoperability between Android and Windows devices through Fast Pair. Google is working with Acer, HP, and Intel to enable you to sync your compatible devices together which will enable the quick setup of Bluetooth accessories, enable the syncing of text messages, and allow you to share files with Nearby Share. These features are expected to arrive on select PCs this year.
Dev channel
Under the spotlight
This week, reporter Dean Howell took a look at a project called Burn My Windows, which basically allows you to enable classic Linux desktop effects like burning windows to Gnome 3x and Gnome 40x. The open-source initiative is already on version 7 and packs a number of interesting effects including Matrix, T-Rex Attack, and TV Effect. If that tickles your fancy, check it out here.
Logging off
This week's most interesting news item comes in the form of Chrome 97's release. While a new Chrome version is nothing unexpected, what's more interesting is the "enhancement" to the Keyboard API which allows web app authors to detect your keyboard layout. It has faced lots of backlash from both Apple's WebKit and Mozilla's Firefox development teams who have cited privacy concerns, saying that this API exposes a fingerprinting surface that can be used to identify and track you, especially if you're using a keyboard layout that is uncommon in a region. As such, the API change has been classified as "harmful" by Apple and Mozilla, and will not be implemented in Safari and Firefox, respectively.
---

If you'd like to get a weekly digest of news from Neowin, we have a Newsletter you can sign up to either via the 'Get our newsletter' widget in the sidebar, or through this link.
Missed any of the previous columns? Check them all out at this link.