7 Days is a weekly round-up of the Editors' picks of what's been happening in the world of technology - written with a dash of humor, a hint of exasperation, and an endless supply of (Irish) coffee.
It's been another action-packed week in the tech world, stuffed full of exciting announcements, spicy rumors and other eyebrow-raising moments. But the weekend is here again, and that means it's time once more for 7 Days to take your hand and guide you through the labyrinth of the week's top stories.
We begin this week on a sad note, as Matti Makkonen – often dubbed the 'father of SMS' – passed away at the age of 63. While he didn't single-handedly invent the technology himself, he is credited with developing the idea of sending text messages via mobile networks. However, Makkonen was always eager to share the credit, both with his colleagues who shared in development of the short message service, and with Nokia, for popularizing text messaging on its early-1990s handsets.
The developers of the popular anti-malware program Malwarebytes announced an amnesty program this week, inviting all those who are using its product with a counterfeit key to claim a genuine key free of charge, in an effort to diminish the risks of using pirated software.
European authorities finally agreed this week on legislation that will see the end of roaming charges, and the introduction of net neutrality laws, across the EU. The agreement paves the way for a single Union-wide telecoms market, although these first steps alone will take a couple of years to implement.
Perhaps the biggest launch of the week was that of Apple's new music streaming service, along with the company's Beats 1 global radio station. Be sure to check out our hands-on gallery of the 'revolutionary' Apple Music service.
Apple announced that all of its customers who pay for its AppleCare+ extended warranty will now be able to claim a free battery replacement for any of its devices, once the battery degrades to the point that it can only hold 80% or less of its original capacity.
Images emerged this week claiming to reveal the look of the new 'iPhone 6S' – and to be honest, it looks rather a lot like the current models.
Microsoft rolled out a technical preview of new Skype for Business services in Office 365, including – among other things – the ability to broadcast a meeting online to up to 10,000 people simultaneously.
It wasn't all that long ago that Microsoft was drawing criticism for the slow pace at which it was rolling out new builds of its Windows 10 Insider Preview. But such criticisms seemed like a distant memory this week, as the company rolled out three new builds in just four days:
10162 remains the most recent build available of the OS, although release notes for the slightly newer build 10163 have since been leaked. Microsoft has also released ISOs of build 10162, and says that this build will be released to the Slow ring.
The company said earlier this week that upcoming builds would include new popup tips to help users familiarize themselves with Windows 10. Microsoft's Joe Belfiore said these tips would quickly become "personal, service-driven and designed to skip stuff you already know". As we found when putting together our screenshot gallery of build 10162, the new tips are already appearing in the latest build.
A new Windows 10 SDK also rolled out this week, including various API changes and additions.
We've heard a lot about Windows 10 in recent weeks, but one aspect that Microsoft hasn't been eager to talk about is what will happen to Windows RT. Unfortunately, the company still isn't ready to discuss details, but it did say this week that its promised update for the dead-end Windows RT will arrive around the same time as its Windows 10 rollout.
Microsoft has now outlined the process for its Windows 10 rollout – and it seems that not all users will be able to install the new OS as soon as it launches on July 29.
The company also published new comparison charts, showing a breakdown of key features that are included in each version of Windows 10: Home, Pro, Enterprise and Education.
By the way, owners of Microsoft's latest Surface tablets may be pleased to know that the newest Windows 10 Insider Preview builds have brought fixes for both of these devices. The Surface Pro 3 now has better battery performance when running preview builds; and after crippling performance issues for the smaller Surface 3 with earlier builds, the latest Windows 10 previews now run well on that device too.
Many people had been hoping that Microsoft would soon unveil a new 'Surface Pro 4' tablet to coincide with the release of Windows 10 – and given that it's now just over a year since the Pro 3 was announced, that seemed reasonable. However, it looks like the Pro 3 will be sticking around a while longer, as Microsoft made a new addition to the range this week.
The company also opened up pre-orders on Wednesday for its gigantic Surface Hub touchscreen PC, designed to improve workplace collaboration. You'll need deep pockets to buy one though – even the entry-level 55-inch model costs $6,999.
Microsoft has also revealed more details about its new Cortana integration in Office 365, including the digital assistant's new ability to proactively serve up information on upcoming meetings and the people that will be participating in them.
We recently reviewed two of Microsoft's latest Windows Phones – the 5-inch Lumia 640, and the super-sized 5.7-inch Lumia 640 XL. Both devices are now on sale around the world, including in the UK – but there's a bit of bad news for British buyers planning to buy one of these handsets.
On Tuesday, the offer of a free one-year Office 365 subscription with the 640 and 640 XL expired in the UK, so if you buy either device now, you won't be eligible to claim that freebie.
Over in the United States, Microsoft is hoping to entice a few more buyers into purchasing a Windows Phone. The company is currently giving away a free set of Nokia Coloud Boom headphones (MSRP: $34.99) with the purchase of any Windows Phone handset.
It emerged this week that a staggering 97% of all Windows Phone handsets are Microsoft's own Lumia devices – that's a new peak, which is particularly odd, given that Microsoft has signed up dozens of new hardware partners to the platform in the last 18 months. It seems that the combined sales of all of those manufacturers is negligible, given that Lumia sales continue to outstrip them all by some margin.
While Microsoft delivered three new preview builds of its new OS for PCs, no new Windows 10 Mobile preview arrived this week. But just over a week after the last build, 10149 rolled out, we asked our readers for their thoughts on how that build is working out so far. Be sure to join in the discussion, and have your say!
On Tuesday, we went hands-on with Microsoft's Phone Companion, its new app designed to make it easier to share content and connect your account between your Windows 10 PC, and your iPhone, Android handset or Windows phone.
On the same day, Microsoft detailed a range of new features in its Xbox for Windows 10 app, for those on its Xbox Preview program, including the addition of 'Game Hubs', a revised 'Xbox Avatars' app, and more.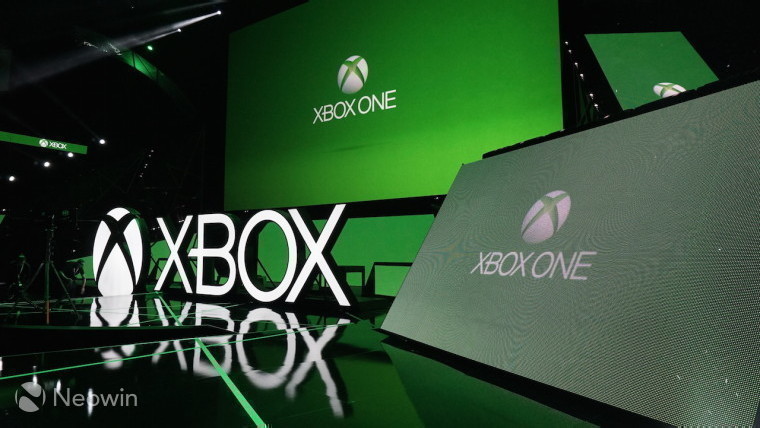 The company also revealed that its Xbox press conference at Germany's Gamescom gaming expo, at which it has promised to "share some exciting announcements", will be held on August 4 at 1600 local time.
In an interview with IGN this week, three generations of senior Xbox executives talked about the history of Microsoft's console efforts, sharing a few interesting insights into some of the key decisions that the team made over the years.
Now under Microsoft's ownership, the developers of Minecraft, Mojang, revealed that over 20 million copies of the game have now been sold for PC and Mac.
Mojang also announced that Minecraft: Story Mode is heading to consoles, mobile, PC and Mac later this year, and on top of this, it unveiled Minecraft Windows 10 Edition, which will be released as a beta alongside the launch of the new OS on July 29.
Incidentally, if you fancy wasting a few minutes with a bit of idle fun, you might want to try out a few games of Bing Pong.
When Microsoft CEO Satya Nadella recently unveiled the company's new mission statement, he ominously hinted at a need to make some 'tough choices' over some parts of the organization. This week, we saw the first effects of those decisions. On Monday, Microsoft announced the sale of some of its mapping technology to global ride service Uber, along with the transfer of around 100 employees to that company.
Microsoft later made a further statement regarding that sale, announcing that it will no longer collect its own mapping imagery and data for Bing Maps, and will instead license this data from third parties, while focusing its resources on developing the Bing Maps user experience.
And in a further example of Microsoft ditching non-'core' operations, the company also announced that it is selling most of its advertising business – including display, mobile and video ads – to AOL, in a deal that will also see AOL ditch Google as its search partner, in favor of Bing.
Microsoft revealed on Monday that Visual Studio 2015, the latest version of its software development suite, will be released on July 20.
The company's research division has also been teaching Oculus a thing or two about virtual reality. Microsoft Research released a set of specs to enable owners of the Oculus Rift VR headset to 3D-print better lenses than those that the device ships with.
Rumors have recently been doing the rounds hinting at a new BlackBerry handset on the way running Android. This week, the device was apparently revealed in a leaked image, showing a Galaxy S6 edge-style dual-curved display, and what seems to be stock Android Lollipop (or perhaps even Android M) - but most excitingly, its sleek body is believed to feature a slide-out QWERTY keyboard.
Frankly, we think it looks rather good.
Another good-looker was officially unveiled this week: the Meizu MX5. The device has a 5.5-inch Full HD AMOLED screen, 2.2GHz octa-core processor, 3GB RAM, up to 64GB storage, 20.7MP rear camera with laser-aided focus and dual-color LED flash, 4K video recording, slow-motion HD video recording up to 100fps, 4G LTE, Bluetooth 4.1, 802.11ac Wi-Fi, dual-SIM support… and more (!), from only $290.
Not bad.
If battery life is your most important factor when choosing a new smartphone, you might want to check out the Oukitel K10000. We exclusively published images of the new Android 5.1 Lollipop handset this week, which features an absolutely ma-HOO-sive 10,000mAh battery – that's four times larger than some flagships.
Android 5.1 Lollipop began rolling out to Samsung's latest flagships, the Galaxy S6 and S6 edge, this week on Sprint, bringing various new features, along with additional bug fixes.
Sprint has been struggling in the face of fierce competition in the US market in recent months, particularly against its closest rival, T-Mobile. Sprint has therefore decided that its best bet is to bring in some outside help. The carrier has turned to leading UK retail group Dixons Carphone, which will share its expertise in opening up to 500 Sprint-branded stores across the US in a 50-50 joint venture.
The team behind CyanogenMod, the popular open source Android-based OS, says it's working on a new browser called 'Gello', based on the open source Chromium code.
Facebook rolled out its lightweight Android app in India and the Philippines this week. Facebook Lite is a simplified version of the app, designed to work on slower and less dependable internet connections in emerging markets.
But we end this week on a particularly disturbing note, as Facebook CEO Mark Zuckerberg shared his vision for the future of the company, saying he believes that one day, we'll be able to share our thoughts and feelings on the social network through telepathy.
*shudder*
- - -
Anyway, as ever, there's plenty more to read across the site – including loads of interesting discussions over on our forums. From all of us on the Neowin team, have an awesome weekend – and to everyone in the US, a very happy 4th!
---
Additional image credit: EU flags image via Shutterstock