In the last seven days we've seen the set of E3 2021 announcements from Microsoft – including the Xbox Mini Fridge -, the leaking of a Windows 11 ISO, and a number of other bits of news. You can find info about that, as well as much more below, in your Microsoft digest for the week of June 13 - 19.
A round of Windows leaks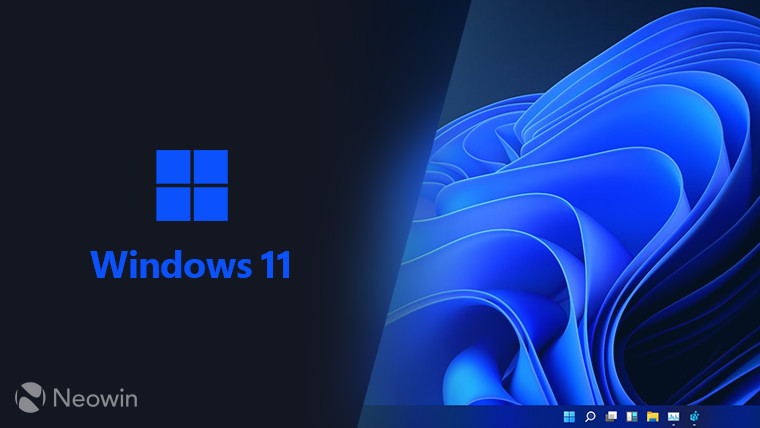 The week started in what the Redmond firm could call not ideal conditions, since screenshots of the yet-to-be announced Windows 11 emerged. A little later that same day, the situation got even more interesting as an ISO of build 21996.1 made its way onto the web.
Naturally, we got our hands on it and have chosen to highlight a number of the OS's new features – like the Windows 10X-esque centered taskbar icons, rounded corners, or the translucent UI (in some places) – via either screenshots of the desktop UI, the OOBE, the new window snapping UI, the new set of wallpapers, and more.
It does seem that out of all, the Home version requires an internet connection to complete setup, but luckily there's a workaround. In case you want to test this out yourself, you might want to be quick as Microsoft is already issuing DMCA complaints to take down the leaked ISO.
We won't have long to wait until an official announcement though, with the dedicated set of events scheduled for June 24 at 11AM ET and June 24 at 3PM ET (the latter of which is aimed at developers). On that day we might also see the performance boots that the OS brings, especially for big.LITTLE x86 CPUs – as shown in a set of tests.
Xbox mini fridges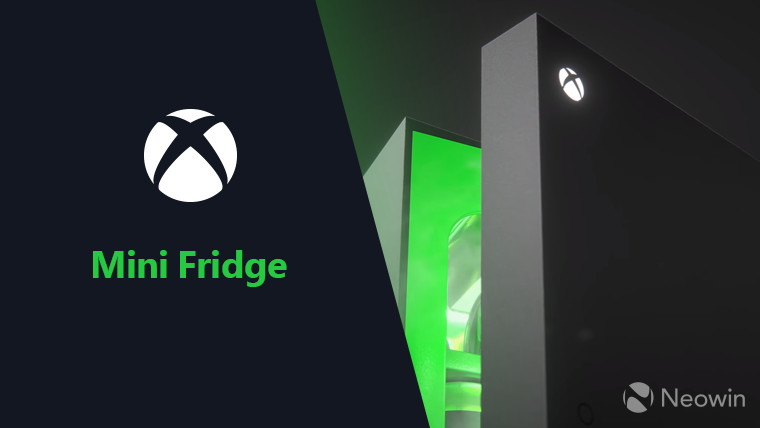 As is tradition, Microsoft held its annual E3 event on the Sunday just before the event's kickoff, and on this occasion, it was joined by the Bethesda folks (the parent company of which it finalized the acquisition of this year).
To further emphasize the above, the showcase even started with Starfield, Bethesda's first new IP in years. Powered by the Creation Engine 2, the title showcased an in-game cinematic sequence and perhaps more surprisingly, a release date as well.
The sci-fi game is coming November 11, 2022 (exactly 11 years after the release of Skyrim) and yes, it will be exclusive to Microsoft platforms.
While we're on the subject of Bethesda, there was also some new ESO and Fallout 76 content announced, along with the fact that Game Pass is getting a number of the missing titles from the publisher, alongside titles like the entire Yakuza series, and even Turtle Rock's Back 4 Blood on day one. Also in the Bethesda camp was a new IP from Arkane Austin, dubbed Redfall. The co-op vampire hunting game is coming summer 2022, unsurprisingly also to Game Pass day one.
We'll touch on the fact that Injustice: Gods Among Us and Shadows Awakening are now free to claim, and that there's in fact a rather good selection of Deals with Gold to peruse, while also mentioning that game stories is now a supported feature in the Xbox app and that the June update for the console has brought party chat accessibility options, among other things.
Speaking of other things, Battlefield 2042 gameplay was shown off during the game showcase, as was an interspersed story / gameplay trailer for S.T.A.L.K.E.R. 2: Heart of Chernobyl (which lands April 28 next year, also in Game Pass), a cinematic announce trailer for co-op Xbox exclusive Contraband from Avalanche Studios, a cheeky meta cinematic announce trailer for The Outer Worlds 2, and more.
Alternate-universe sci-fi RPG Atomic Heart got yet another trailer at the event – sans release date -, Diablo II: Resurrected made an appearance too – showcasing its launch day of September 23 -, and Age of Empires IV got its long overdue launch date of October 28, available across PC and Game Pass.
In additional unexpected news, Sea of Thieves got a Pirates of the Caribbean crossover, bringing Jack Sparrow, Davy Jones and crew to the game thanks to a new original story dubbed A Pirate's Life, which is coming for free to the tile on June 22.
Another game that got a release date was Flight Simulator, which lands on Series X|S consoles on July 27 – and has just gotten its World Update V, with a free Top Gun expansion coming this fall -, as well as Forza Horizon 5. The latter is set in Mexico and rather unexpectedly, lands on November 9 this year.
Of course, after the advent of Craig memes from last year, it was expected that 343 would show an updated look at Halo Infinite, complete with Joseph Staten on stage, a highlight of the game's story and multiplayer, and an announcement that they will launch together this holiday. Infinite's free-to-play multiplayer is also adding personal AIs for players, among other things.
Finally, the option to make your controllers more personal is now back, as Microsoft has relaunched the Xbox Design Lab with support for the new controller. That said, it's not the only hardware announcement that the company made at this event.
After rumors of a streaming stick started circulating, folks assumed that the 'one more thing' at the end would be this. However, the Redmond giant leaned heavily into the memes and has announced it'll make an Xbox Mini Fridge (shaped like the Series X).
Yes, it's real, and yes, it's coming holiday 2021 – even outside the United States.
Hybrid work
Slotting just between the Xbox E3 showcase and the Windows event next week was a virtual presentation focused on hybrid work.
At this event, Microsoft has announced new Teams Rooms features like a "front row" layout for meetings, improved video layouts across multiple screens, new Together Mode scenes on the Surface Hub, and much, much more. Naturally, these features will be rolled out to Insiders first.
On the subject of Teams, the firm has additionally integrated Headspace for mindfulness exercises and to boost personal wellbeing in remote work situations. Worthy of mention is also the fact that inline chat message translation is now available for Teams on Android.
Last but not least, Whiteboard has received a redesign, which aims to help folks collaborate better in hybrid environments.
Dev channel
Logging off
We end with a bit of an interesting bug related to the newly added News and Interests taskbar widget.
For folks running one of the various flavors of Windows 10 that have this feature, (1909 and up), there are instances in which the News and Interests text and icon appear blurry.
The issue has now been acknowledged by the firm as occurring on "certain display configurations". Of course, which ones these are is set to remain a mystery. What's also going to remain a mystery is when Microsoft plans to fix it, as the only time frame indication given was that it'll happen in an "upcoming release".
If you couldn't care less about the widget, it can thankfully be turned off.
Missed any of the previous columns? Be sure to have a look right here.
---

If you'd like to get a daily digest of news from Neowin, we now have a Newsletter you can sign up to either via the 'Get our newsletter' widget in the sidebar, or this link.