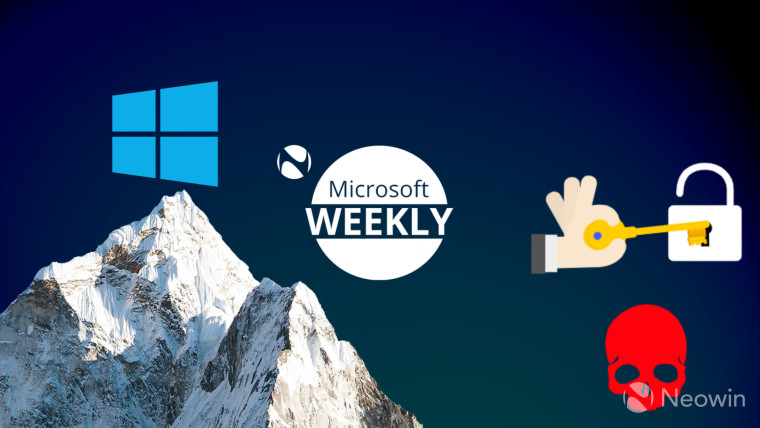 We are at the close of the last week of March, which means that it is once again time to recap everything that went on in the world of Microsoft in the past few days. This was a very eventful week due to some cybersecurity warnings and incidents, Windows updates and references to unreleased builds, and some positive news for gamers too. Find out more about all of this in our weekly digest for March 19 - March 25!
Sun Valley(s) on the horizon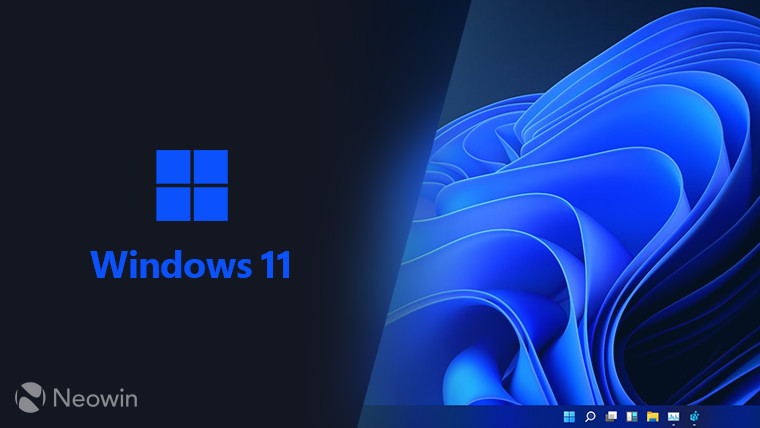 The next major, annual update for Windows 11 is just a few months away. It's codenamed "Sun Valley 2" and references to its abbreviation, "SV2", have already started popping up in various Microsoft pages. Although the company has promptly removed these references after people discovered them, it doesn't make much of a difference since it's a well-known fact that Microsoft has transitioned to an annual release cadence for feature updates in Windows.
Perhaps more interestingly, references to Sun Valley 3 (SV3) - next year's major update to Windows 11 - have also started surfacing in Microsoft material and Windows DLL files. Not much is known about it yet but we'll likely start finding more about it after the eventual release of SV2 later this year.
And while we are on the topic of Easter eggs, an enthusiast has discovered an encrypted list of prominent developers in Windows 1.0 RTM. Perhaps the most recognizable name for many today will be that of former Microsoft employee and Valve founder Gabe Newell.
Coming back to the present, Microsoft released Windows 11 build 22581 to both the Beta and Dev Channel this week. There are a few changes and fixes to the Taskbar, Start menu, and Settings app, but the more important thing is that this is a rare, limited time window where you can switch from the Dev Channel to the Beta Channel without having to perform a clean install. If you are unsure about how to do this, check out our guide in the "Under the spotlight" section of this article.
Microsoft also rolled out a couple of servicing updates in the form of build 22579.100 and 22581.100 to the Dev Channel but these are just to validate the update pipeline, they don't contain any changes.
Finally, Windows 10 also received a couple of notable changes. KB5011543 fixes a Blue Screen of Death (BSOD) being caused by a critical issue with Bluetooth and also includes Search Highlights for supported Windows 10 builds.
Cybersecurity is not super-fun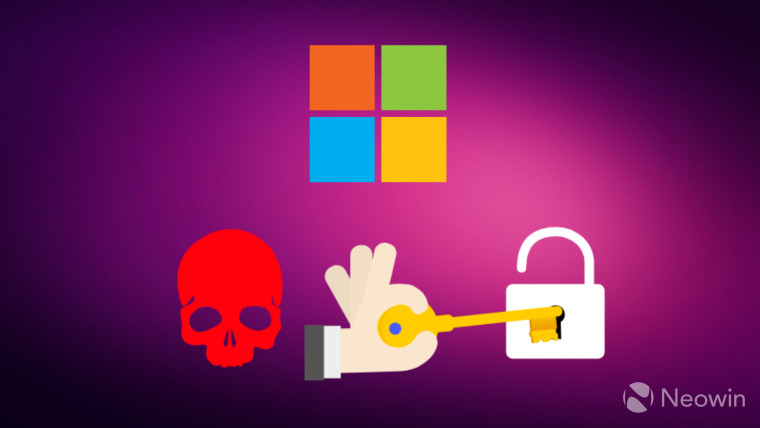 Prominent hacking group Lapsus$ infiltrated Microsoft's DevOps accounts this week and then proceeded to leak a lot of source code for over 250 Microsoft projects including Cortana, Bing, and Bing Maps. This is the same group that targeted Samsung, Nvidia, Okta, Vodafone, and Ubisoft in previous weeks.
Microsoft confirmed that it was indeed compromised by Lapsus$ but stated that it has been tracking the group's activities even before the public dumping of its source code. It also shared some details that organizations can use to protect themselves against similar malicious groups. Interestingly, some suspected Lapsus$ hackers led by a teenager have been arrested by City of London Police, but the jury is still out on whether this will permanently put a stop to the collective's activity.
In other news related to cybersecurity, following Microsoft's botched Patch Tuesday updates since August 2021, a third-party has released a fix for a local privilege escalation (LPE) present in Windows User Profile. However, do note that this is an unofficial fix in the sense that it doesn't come directly from Microsoft so install it at your own risk.
Meanwhile, malicious actors are once again disguising their malware in fake Microsoft files. The BitRAT malware hidden in purported Windows key verifier tools can bypass Defender whereas the Vidar malware in apparent Microsoft help and customer support files can steal your data.
Microsoft is also working with Nvidia to build confidential GPUs for AI workloads in the cloud to extend the boundary for trusted execution environments (TEEs).
DirectStorage and other gaming news galore
There was a lot of gaming news this week. We'll start off with the headliner, which is about Microsoft demoing real-world performance gains from its DirectStorage API on Windows. The company used Forspoken as an example and demonstrated how file I/O speeds could improve by up to 70% for some SSDs if they used DirectStorage instead of the existing Win32API. This performance benefit can also be translated to shaving off a few hundred milliseconds for actual loading of a game scene but could vary for different titles.
Microsoft also made a ton of important announcements at Game Developers Conference (GDC) 2022. Among these are the launch of the Azure Game Development Virtual Machine, improvements to the Azure PlayFab multiplayer service, and the global expansion of the ID@Azure program.
The company also released custom editions of the Xbox Series S and game controllers to celebrate the upcoming release of the Sonic the Hedgehog 2. The controllers actually have a fluffy red and blue surface which are "coatings reminiscent of the bristly texture of hedgehogs in the wild". You can check out the cursed images here. Fortunately, the hardware is not for general sale and there is only a single unit that will be given away in a sweepstakes.
Talking about some relatively smaller gaming news, Dying Light has received its Xbox Series X|S upgrade, Sea of Thieves has another limited-time adventure available, Microsoft Flight Simulator World Update VIII has enhancements for some in-game regions, and former PlayStation console-exclusive Godfall is headed to Xbox with variable refresh rate (VRR) and Dolby Vision support. Meanwhile, the Halo show has enjoyed the biggest debut ever on Paramount+.
In terms of Microsoft's ongoing acquisition of Activision Blizzard, the latter has cautioned shareholders that if the deal doesn't go through, they can expect the company stock price to plummet rapidly. Meanwhile, Microsoft has stated that it will honor an Activision Blizzard union, if one does get formed, that is.
Dev Channel
Under the spotlight
This week, I wrote an editorial about the need to have app version history in the Microsoft Store. The feature can inform consumer choices about whether they need to invest time and money in an app or if the software is abandonware that should be ignored. Some of our readers reckon that the lack of version history is due to the reason that the storefront is a graveyard of abandoned apps and if this information is shown publicly, it may not shine a good light on Microsoft. You can check out my piece here.
As I mentioned earlier, Windows 11 build 22581 being made available to both the Dev and Beta channels means that there is a rare and limited time window to switch from Dev to Beta without having to perform a clean install. If you are unsure about the process, check out this handy guide by Neowin's co-founder Steven Parker.
And if you are on the lookout for a graphics card that will offer you a great 1080p gaming experience in 2022, be sure to read this detailed guide by Neowin News Reporter Sayan Sen.
Logging off
Our most interesting news item of this week comes from China where a government authority has once again placed a temporary suspension on Bing's auto-suggestions feature. Although no public reasoning has been given, exactly the same thing happened in December 2021 and Microsoft provided the same response about how it "remains committed to respecting the rule of law and users' right to access information". Perhaps it is time for Microsoft to consider moving its Bing business out of China à la LinkedIn?
---

If you'd like to get a weekly digest of news from Neowin, we have a Newsletter you can sign up to either via the 'Get our newsletter' widget in the sidebar, or through this link.
Missed any of the previous columns? Check them all out at this link.