7 Days is a weekly round-up of the Editors' picks of what's been happening in the world of technology - written with a dash of humor, a hint of exasperation, and an endless supply of (Irish) coffee.
That was an intense week. With the excitement of the E3 gaming expo, and the delights of Apple's Worldwide Developer Conference, on top of the regular flow of announcements, rumors and insights, the action has been absolutely non-stop. But don't panic, for 7 Days is here again to bring you up to speed with what's been happening across the tech world.
Get comfy – we've got a lot to get through this week…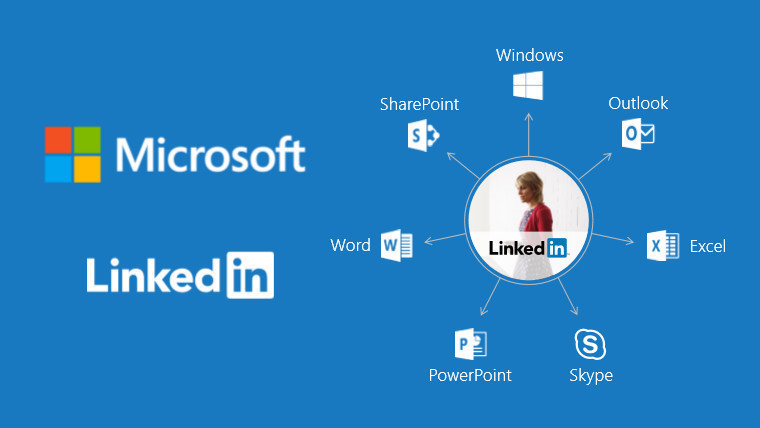 Perhaps the biggest shock of the week was Microsoft's surprise announcement on Monday that it's acquiring professional networking platform LinkedIn, in a deal worth $26.2 billion. That's a serious chunk of change - so make sure you check out our feature explaining the thinking behind that purchase.
Bill Gates seems to think it's a pretty good idea though.
That wasn't Microsoft's only acquisition this week. The company also announced its purchase of Wand Labs, in an effort to sprinkle some magic over its bot strategy.
The terms of that deal weren't disclosed - but while the financial cost won't have been anything like as large as that of the LinkedIn acquisition, it could prove to be a big boost to Microsoft's efforts to build 'Conversation as a Platform'.
Opera launched a new version of its Mini browser for mobile devices (including Windows phones!) with an integrated ad-blocker - a feature it introduced on its desktop browser earlier this year. However, some users reported seeing what appeared to be ads from Opera's partners in the app, even with the ad-blocker enabled.
I spoke with the company to get clarification on this, and they explained to me that it was the result of an unfortunate mistake. Soon after I brought the matter to their attention, they said, the issue was corrected.
Last month, Google unveiled Gboard, a new iPhone keyboard with some rather interesting search features built in. Initially available only in the US, Gboard has now launched in the UK.
Apple held its Worldwide Developer Conference this week, where it proudly announced that there have been over 130 billion downloads from its iTunes App Store, which is now populated with over 2 million apps.
Apple introduced iOS 10, calling it the biggest release of its mobile OS ever:
Initially, it appeared that - at long last - users would be able to remove pre-installed 'stock' apps from iOS 10. However, Apple later clarified that that's not quite accurate.
Apple unveiled watchOS 3, promising that it will be seven times faster than the current version. Check out our hands-on video with watchOS 3, along with our guide on installing the developer beta - but be sure to read the warnings first!
A new version of tvOS is also on the way, featuring a wide range of improvements and additions. Our guide to installing the developer beta on your Apple TV is here to help.
As expected, Apple renamed OS X to macOS:
Notably, Apple will also disable Flash by default in its Safari 10 web browser on the new version of macOS.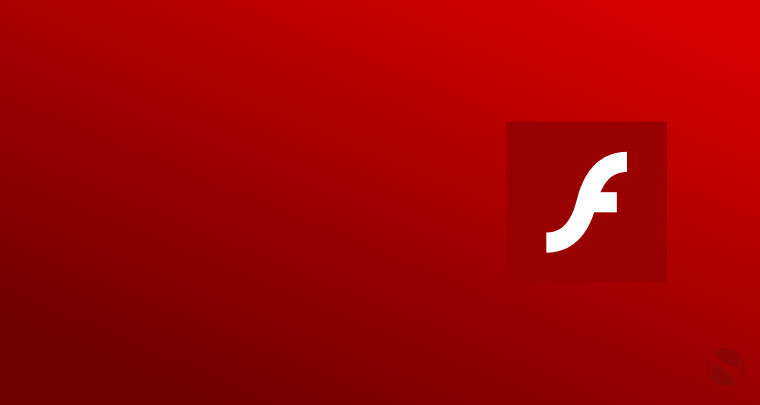 That's hardly surprising, given the security problems that Flash regularly presents. For the third month in a row, another Flash zero-day vulnerability is being exploited across Windows, Linux, Chrome OS and OS X devices.
Samsung is the world's largest manufacturer of Android devices by a long, long way - but it's reportedly preparing to switch to its own Tizen OS for future devices, according to an unnamed executive from the company.
OnePlus launched its long-awaited new flagship-class handset this week, featuring some pretty fierce specs. The OnePlus 3 has an aluminum unibody, Snapdragon 820 processor, 64GB storage and a whopping 6GB of RAM, for just $399.
However, there's bad news if you were hoping for a follow-up to OnePlus' mid-range device - the OnePlus X was a one-off, and the company will now focus solely on "true flagships".
LG unveiled its new X Series handsets this week - the X power, X mach, X style and X max - each with a different focus on specific features.
Google released Android N Developer Preview 4 on Wednesday - and significantly, it includes the final APIs for the new version of the OS. However, there are some known issues to be aware of before you install or upgrade to the new preview.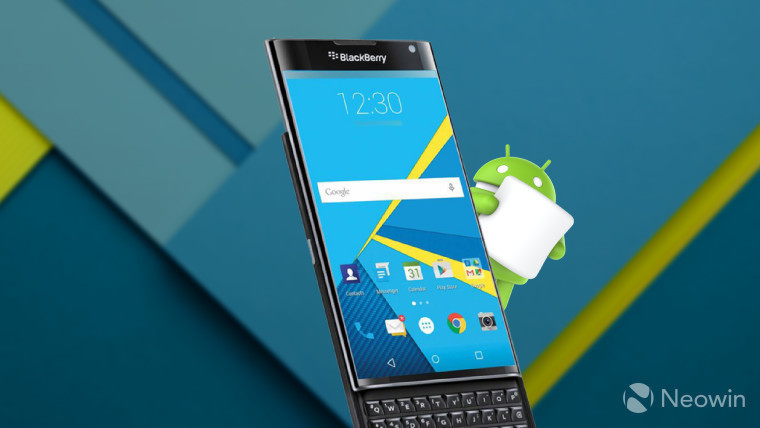 Over eight months after Android Marshmallow was released, and six weeks after it made its way to the device on other carriers, Android 6.0 is finally available for the BlackBerry Priv on T-Mobile in the US.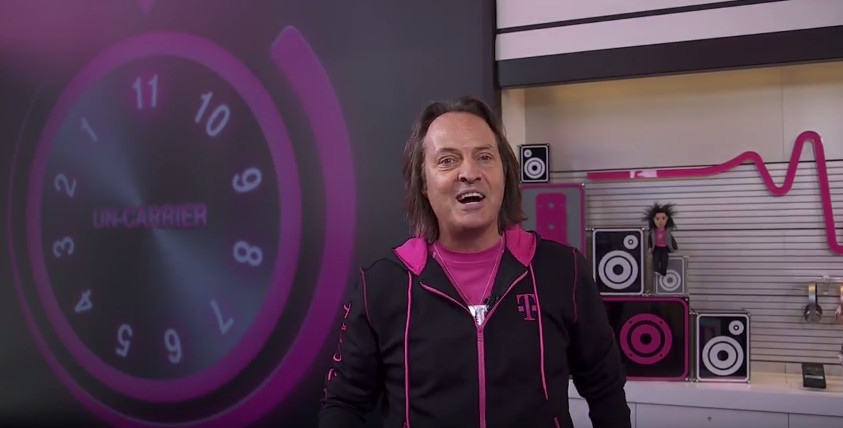 Speaking of T-Mo, its latest Uncarrier promotion has proved a bit too successful. It announced free Domino's pizza for its customers every week, but the pizza giant's stores couldn't cope with the huge demand, so that offer has now been suspended.
Meanwhile, Motorola confirmed that its first-generation Moto 360 won't be able to upgrade to Android Wear 2.0, less than two years after the device went on sale.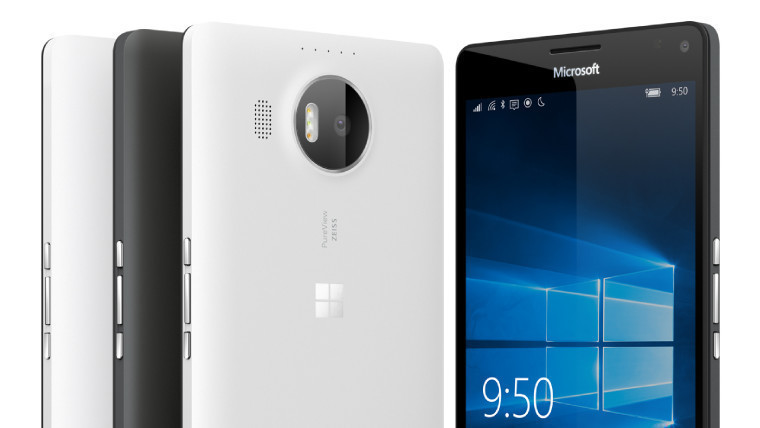 Over in the UK, Microsoft slashed the price of its Windows 10 Mobile flagships by 17% this month - but their prices continue to fall even further through other retailers. The Lumia 950 XL - currently £399.99 on the Microsoft Store - is now available for just £368 elsewhere, including £140 worth of extra freebies.
MobileFun, a popular online retailer of mobile accessories, has slashed the prices of many of its luxury Mozo rear covers and cases for the Lumia 950 and 950 XL by up to 50%, in both the US and UK.
The retailer has generously provided an exclusive discount code to us, offering Neowin readers an extra $5 / £5 off each cover that they buy, from a selection that includes real leather options and some with wireless charging support too.
Mozo recently launched a range of new covers for the Lumia 950, and the more affordable Lumia 650. This week, we took a closer look at some of the options available in a hands-on video.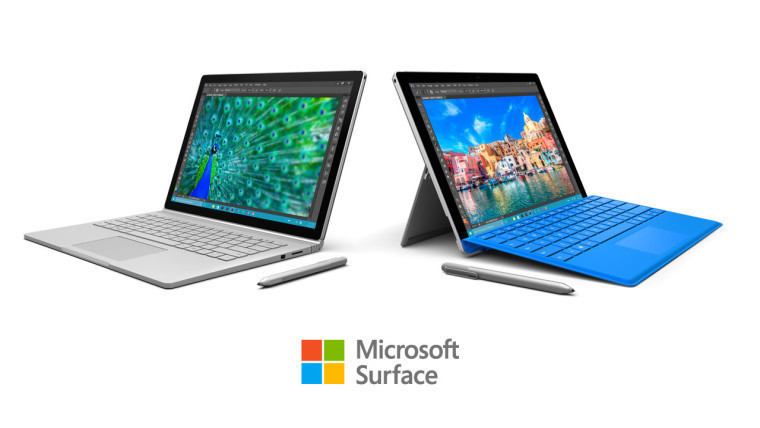 Eight months after they were first announced, Microsoft finally opened pre-orders in the UK for its range-topping Surface Book and Surface Pro 4 with 1TB of storage. The 1TB Surface Book is priced at £2,649, while the Pro 4 version will cost £2,199, and both come with a £45 freebie.
£45 isn't much of a gift when you're paying such a huge amount for those devices - but you can also get up to £165 of cashback when pre-ordering the 1TB models from the Microsoft Store.
Over in the US, Microsoft has slashed up to $150 off its Surface Pro 4, and is also giving away a free Surface Dock worth $199.99 with the tablet.
Microsoft released its latest Windows 10 cumulative update for both PCs and phones on Tuesday, bumping the build number up to 10586.420. You can find out about the improvements in that release here.
On the same day, it also released Windows 10 build 14366 for PCs, and Windows 10 Mobile build 14364, to Insiders in the Fast ring.
Then on Friday, it rolled out another Insider Preview to the Fast ring:
Additionally, build 14366 was released to the Slow ring on Friday.
And there was good news for developers on Friday too, as Microsoft delivered Windows 10 Anniversary Update SDK Preview build 14366.
Microsoft also released a "new tool to give your PC a fresh start" to Windows Insiders on Friday. The tool will perform a clean installation of Windows 10 direct from Microsoft's servers, removing all the bloatware and crapware that manufacturers pre-install on their PCs.
And there was great news on Friday too for those who use Microsoft's Groove music app. The company introduced a new feature offering "automatically generated playlists curated to your tastes", which also includes new music recommendations for those with a Groove Music Pass subscription.
But there was bad news for those who use Kid's Corner on their Windows phones. The feature was introduced in Windows Phone 8 to offer a safe area for children to enjoy age-appropriate apps, watch videos, and play games, without interfering with the data on their parents' phones.
Microsoft says that the feature was not widely used, and it will be removed from Windows 10 Mobile this summer.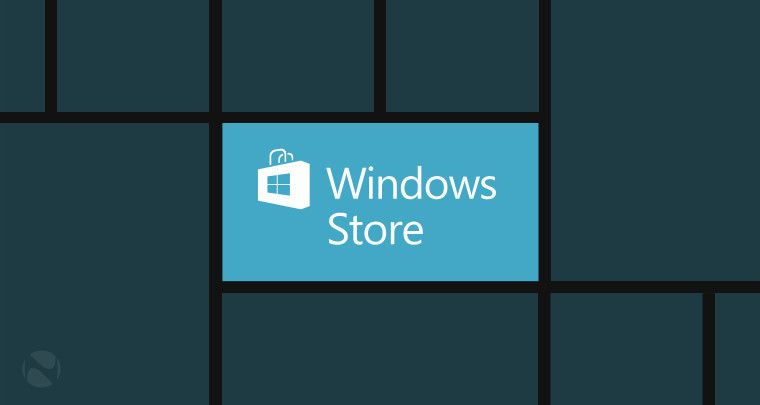 Microsoft has warned developers that their apps will be removed from the Windows Store in the coming months, if they do not comply with its requirement to provide age ratings for their apps.
Microsoft launched a new version of its Office 365 Admin app for Android and Windows phones this week, with a new design and a range of UI improvements, and an iOS version is on the way too.
It's been a pretty good week for the Windows Store, with several large organizations developing new apps designed for Windows 10. Expedia launched its new app, built on the Universal Windows Platform, for PCs and phones...
...as did the United States Postal Service. Both the Expedia and My USPS apps feature native Windows 10 features, such as Cortana integration.
The new FXNOW app from popular US TV network FX also supports Cortana, and is now available for Windows 10 PCs, tablets and phones.
Major US bank Wells Fargo announced that it will launch a new Windows 10 Mobile app this month - but it's also ending support for Windows Phone 8.1 users. Indeed, users of Microsoft's last-gen OS won't even be able to access Wells Fargo's mobile site on their devices.
But for many, the biggest and most exciting news of the week came from the E3 gaming expo, where there seemed to be no end of announcements...
Microsoft announced its new Xbox Play Anywhere program, allowing users to purchase participating games once, and play them on any of their Xbox One or Windows 10 devices.
Five new Xbox 360 games were added to the Xbox One Backward Compatibility list, including popular titles such as Left 4 Dead, Portal 2, and Brain Challenge.
As we were first to point out, those new additions bring the total of backward-compatible games to over 200.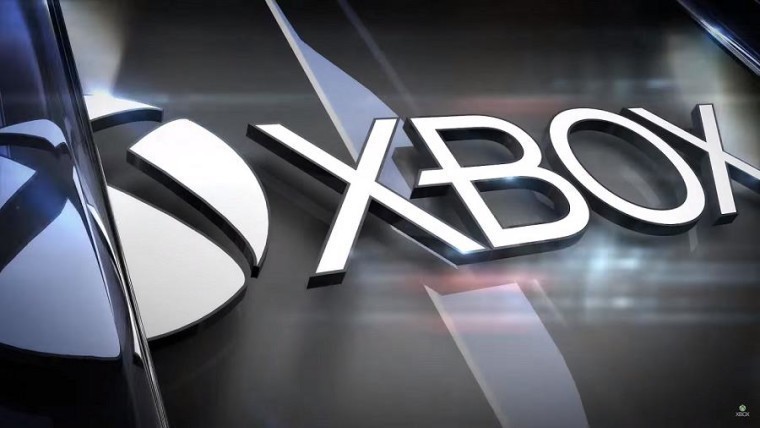 Microsoft also released a new Xbox app for iOS and Android - including a range of new features and improvements - replacing the older Xbox Smartglass app on those devices.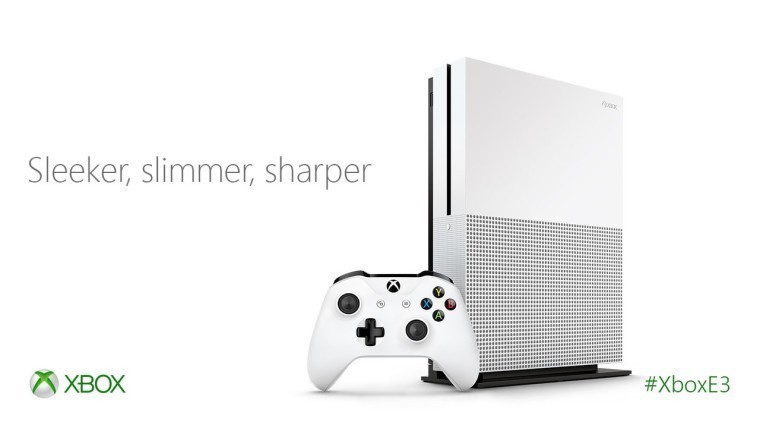 The star of Microsoft's E3 press conference was the new Xbox One S. 40% smaller than its predecessor, it features support for HDR and 4K video, and will be priced at $299 for the 500GB model and $349 for the 1TB version - but only the 2TB Launch Edition is available to preorder now, priced at $399.
Pre-orders are also open for the Xbox One S Launch Edition in the UK, priced at £349.99. The new console will be available on both sides of the Atlantic at the end of August.
Along with the new console, Microsoft also announced a revised controller, which can be fully customized through its Xbox Design Lab. However, the customization options will only be offered in the US at launch, and Microsoft says that they won't be available in Europe until September 2017 - more than a year from now.
WHAT.
But even more exciting than the Xbox One S was the console that Microsoft didn't show at E3. The company announced Project Scorpio, another Xbox console launching at the end of 2017 with "6 teraflops of power", "true 4K gaming" and virtual reality support.
Xbox chief Phil Spencer shared a few further tidbits on Scorpio after its announcement, but it's likely to be a while before the company is ready to reveal full details about the new console.
With the new Xbox One S set to be priced from $299, it's not entirely surprising that Microsoft has already started reducing the price of its current Xbox One. Just two weeks after cutting its price to as little as $299, Microsoft slashed a further $20 off that base price.
It's been eleven months since Phil Spencer said that mouse and keyboard support for the Xbox One "aren't far away" - but there's still so sign of that support on the console today. Spencer said this week that "it's not years away; it's more like months away, but we don't have an exact date yet".
His comments were particularly interesting, given that Microsoft has made no mention recently of its plans to support Windows 10 apps on the console. It had previously said that those apps would show up in its Anniversary Update this summer, but it said nothing about those plans when it announced the summer update last week.
By the way, be sure to check out our gallery from Microsoft's Xbox stand at E3...
...and Nintendo's stand too, where the company created an immersive Zelda experience for visitors.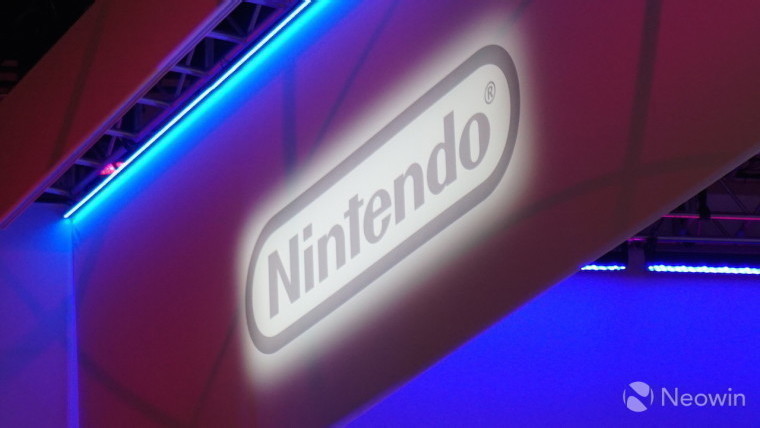 Nintendo's next-generation 'NX' console was a no-show at E3, but the president of its North America division said in an interview this week that the new console is "not about specs, it's not about teraflops, it's not about the horsepower".
There was a huge number of announcements at E3 related to new games on the way, including the release date of Halo Wars 2. In addition to showing off a new trailer, Microsoft also launched a beta for the upcoming game.
EA showed off the first gameplay from Titanfall 2, which - as widely expected - will introduce a single-player campaign mode, alongside the multiplayer features that made the original game so popular.
In its announcement of FIFA 17, EA revealed a significant new addition to the next release of its enormously popular soccer football game. The new title will include a new story mode, following the journey of a rising star in the English Premier League.
Xbox One and Windows 10 exclusive RPG Scalebound was delayed earlier this year, and while it still won't make its debut until 2017, Platinum showed off a 5-minute video of the new game at E3.
Rare Studios showed off gameplay footage of its new Xbox One/Windows 10 action and adventure game Sea of Thieves. The game also appeared at E3 last year, but it still doesn't have a release date.
ReCore is another title that was delayed earlier this year - but along with a (limited) gameplay trailer at E3, the much-anticipated game finally got a release date this week.
The first gameplay footage of Warhammer 40,000: Dawn of War III made an appearance this week too.
Microsoft showed off a wonderfully odd trailer for We Happy Few, set in the retro-futuristic dystopia of Wellington Wells, England in 1964. The game takes place in a post-World War II alternate reality, in which the Brits successfully repelled a German invasion - but in the process, did a 'Very Bad Thing'...
Dead Rising 4 is coming to the Xbox One and Windows 10 later this year - and the trailer for the game is a hardcore zombie bloodbath. Looks like fun!
Ubisoft revealed gameplay footage and details of the first major expansion pack, Underground, for the hugely popular Tom Clancy's The Division.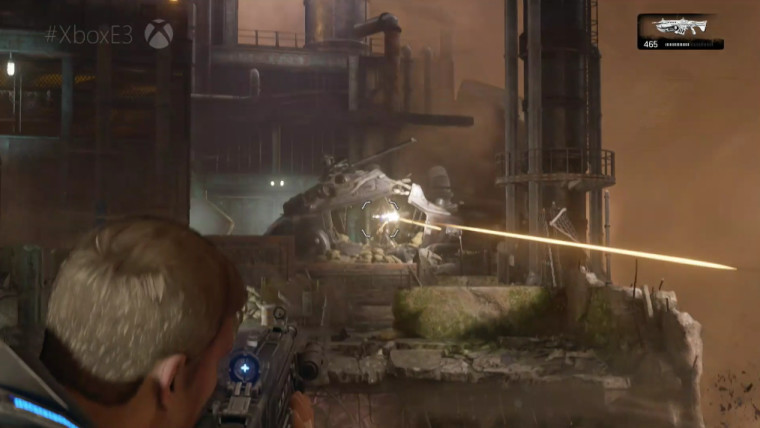 Gears of War 4 is coming to the Xbox One and Windows 10 on October 11, and Microsoft shared gameplay footage from its story mode, as well as confirming that it will include cross-platform co-op and multiplayer. Check out the gruesome, blood-spattered Gears-themed Xbox Elite controller too.
For those who favor heart-stopping racing over brutal carnage, Microsoft announced Forza Horizon 3, taking the popular driving series down under to Australia.
Great news for Skyrim fans: following months of rumors, Bethesda confirmed that it will release a remastered version of the game for PC, Xbox One and PlayStation 4.
Bethesda announced that a reboot of Prey is heading to consoles and PCs in 2017, eleven years after the original was released.
Bethesda also revealed Quake Champions, a multiplayer-focused arena-style combat game, which the company is promoting as a new eSports title.
After it quickly became a smash hit on iOS and Android, Bethesda announced this week that Fallout Shelter is coming soon to PCs - and there's a major update to the game on the way too.
And in more exciting news for fans of the post-apocalyptic gaming series, Bethesda announced that it's bringing Fallout 4 to virtual reality platforms.
Ubisoft is bringing the final frontier to VR with Star Trek: Bridge Crew. Designed exclusively for virtual reality, the game is set in the 'rebooted' universe, established since the 2009 JJ Abrams movie, and will put players in control of the experimental Federation starship USS Aegis NX-1787, in search of a new homeworld for the Vulcans, while evading attacks from the Klingons.
Sony announced its official launch date for the new PlayStation VR headset, priced at $399.
Resident Evil 7 biohazard will be among the titles to support PlayStation VR. Capcom revealed the game this week, and it will also be coming to Windows PCs and the Xbox One early next year.
Batman: Arkham VR will be exclusively available on the PlayStation VR later this year, and you can see a trailer for the game here.
If you're looking for a virtual reality game to truly freak you out, you might want to keep your eyes open for Here They Lie, another PlayStation VR exclusive. The trailer for the new psychological horror game looks pretty creepy.
Days Gone is a new post-apocalyptic survival game heading to the PS4, and it promises plenty of zombie-filled action.
And after nine agonising years in development, The Last Guardian will finally make its way to the PlayStation 4 this year. A new gameplay trailer offers a brief look at the game ahead of its release.
Final Fantasy XV. Virtual reality. Excitement!
A new Spider-Man game will launch exclusively on the PlayStation 4, and while there's no official gameplay trailer available yet, the launch trailer makes the game look like a lot of fun.
And speaking of awesome fun, Sony unveiled LEGO Star Wars: The Force Awakens, in which - among other things - gamers will be able to fly the Millennium Falcon. Enjoy the trailer!
But seriously, check this out. It's called the Hyperkin Smart Boy, and not only does it look like a Game Boy, and allow players to use their Android phone like a Game Boy... it even supports Game Boy cartridges, so you can play actual Game Boy games on your phone.
That. Is. Amazeballs.
But our epic journey around the tech world this week must come to a close, and what better way to end than this? A buyer of the new OnePlus 3 flagship claims that his new handset was shipped to him with a ton of naughty pics and a very NSFW video pre-loaded onto it.
The real disappointment? The video "wasn't even HD".
Shocking.
---
Bonus content
It's been such a packed week that we've been more focused on news than reviews or features - but before we wrap things up, let me just highlight one extra article that I hope you'll enjoy reading.
Christopher White published his detailed review of the XPS 12, Dell's high-end Windows 10 2-in 1, describing it as "a Surface Pro competitor that falls just short of the mark".
He loved the form factor, remarkable screen quality, Thunderbolt ports, and various other bits - but its keyboard connectivity and weak battery life really let the device down.
---
As ever, the week ahead promises to be another exciting one across the tech world, with plenty of official announcements, spicy rumors and intriguing insights, so be sure to stay tuned to Neowin in the days ahead!
Remember, there's plenty more to read across the site – including loads of interesting discussions over on our forums. For now though, after a truly thrilling (and exhausting) week, I'm off for a large Scotch and a long rest...
From all of us on the Neowin team,
have a great weekend!