We are at the close of yet another week of April, so it's time to recap everything that went on in the world of Microsoft in the past seven days. Today, we'll be talking about some updates to Microsoft apps and services, news related to Windows updates, and a pinch of cybersecurity news for good measure. Find out about all of this in our weekly digest for April 16 - April 22.
Updates to Microsoft apps and services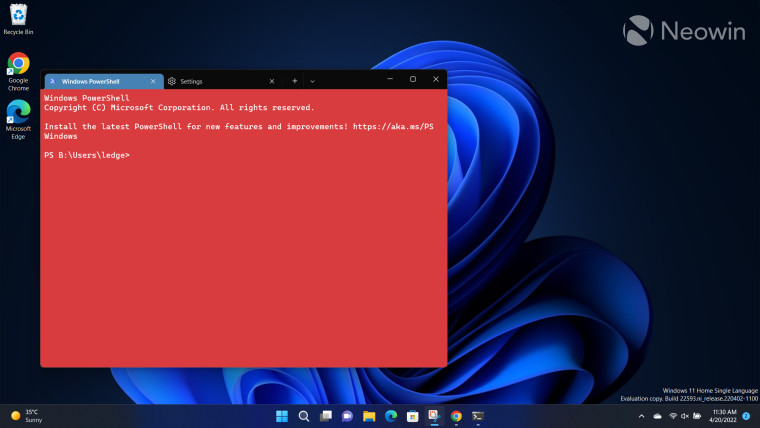 We'll start this section off with news about Microsoft Teams. The online communication and collaboration app is getting two highly requested features within the next couple of months. These are the abilities to enable Together mode for everyone (GA in May 2022) and select a Calendar Show As status in meetings (GA in June 2022). Teams is also coming to the Microsoft Store and should be downloadable from there by next month.
Windows Terminal received a few updates too. The generally available version of the app was updated to version 1.12.1098 with a Windows 11 redesign and a bunch of bug fixes. Similarly, Windows Terminal Preview was bumped to version 1.13.1098 that squashed bugs and improved reliability by fixing crashing issues.
Pivoting a bit to Office now, Microsoft has issued a reminder that support for Office 2013 is ending in less than a year, on April 11, 2023. This comes after five years of mainstream support and five years of extended support. Office apps will continue to function but customers are obviously recommended to update to newer versions since Office 2013 will no longer receive security updates or technical support.
On the browser side of things, Edge Dev Channel build 102.0.1227.0 was released this week and it introduces a management policy to govern the Network Sandbox service and also fixes some crashes. Meanwhile, Edge Canary's latest builds comes with better search engine management and a flag to enable experimental appearance settings.
Other minor updates to Microsoft apps and services include Autofill in Microsoft Authenticator being able to generate strong passwords, ethical settings for Shopping hub in Bing, and historical search query pinning in Microsoft Launcher. Our readers who are gamers may also want to know that PC Game Pass has now arrived in five new Southeast Asian countries, namely: Indonesia, Malaysia, the Philippines, Thailand, and Vietnam.
Windows updates... or the lack of them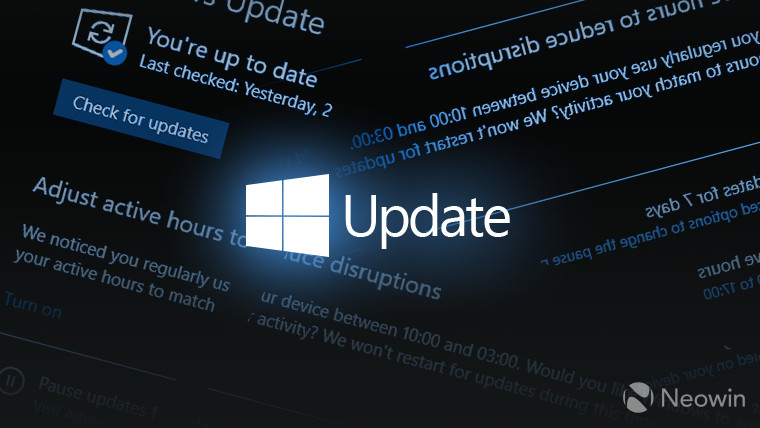 Microsoft announced this week that Windows 10 version 21H2 is finally ready for broad deployment and should be available to every Windows 10 user via Windows Update. This is only a small enablement package but it's recommended that you upgrade your build as support for Windows 10 version 20H2 is ending next month.
Although we did receive build 22598.200 (KB5014105) in the Beta and Dev Channels for Windows 11, this was just a servicing update to check the deployment pipeline. Microsoft later confirmed that no new build is coming this week but we may get one in the next.
While we are on the topic of Windows 11, Microsoft has put up a job listing for a vacancy in its Android Microsoft Platform Experiences (AMPX) team. This new division is responsible for making Android integration on Windows more refined than what is currently on offer, and ramping up on this front should hopefully mean better support for Android on Windows 11 in the future.
Rumors about the release date for the next version of Windows 11, version 22H2 (Sun Valley 2), are running wild at this time though. A new report now claims that Windows 11 version 22H2 will hit general availability in mid-September.
But for those on Windows 11 right now, Voice Clarity and touchpad improvements have landed on the Surface Laptop Studio via a firmware update. Microsoft has also clarified that it no longer installs the legacy SMB1 standard by default on Windows 11 Home builds in the Dev Channel, with the expectation that this change will eventually roll out to GA builds too. That said, it can still be installed from optional Windows features, and Microsoft has announced that it will release an out-of-band unsupported install package for organizations that cannot ditch SMB1 for more modern and secure standards yet.
Finally, for our readers managing Windows Server installations, Windows Server VNext Preview build 25099 is now available, there's no change log but there is a fix for Gen 2 VMs created from ISOs failing to boot.
Cybersecurity is important
While you are browsing the web, be on the lookout for malicious websites masquerading as their official counterparts. Some websites are now modifying their styling to match the design theme of Microsoft's websites and offering Windows 11 downloads to users. What they are actually distributing is malware that steals sensitive information from your browsers and crypto wallets (if any).
Security experts are also warning about vulnerable Microsoft Exchange Servers being targeted by attackers using Hive ransomware. A successful attack that encrypts your environments can be completed within 72 hours after initial compromise so it's highly recommended that you urgently update your Exchange Server installations, practice password rotation, block SMB1, and train employees in the domain of cybersecurity.
Similarly, Google Project Zero has published its annual report for 2021 which highlights how the most 0-day exploits ever were discovered in this year. These include 14 for Chromium, 10 for Windows, seven for Apple's WebKit, and four for Microsoft's Internet Explorer. However, there's some nuance to these findings so make sure to check out the details here.
It does appear that Microsoft Defender is being "overactive" in terms of threat detection... or is it? I kid, I kid. The defensive suite recently began flagging Google Chrome updates as "suspicious". Microsoft later confirmed that this was a false positive and it has now fixed the issue.
Dev Channel
Under the spotlight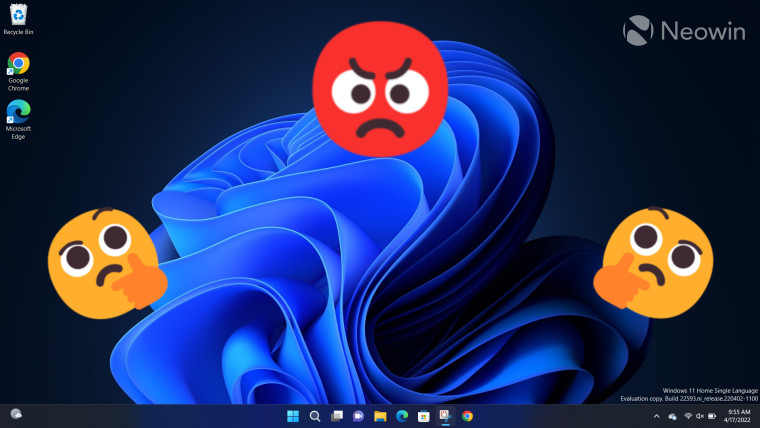 Earlier this week, I published an editorial arguing that Microsoft should first focus on getting the basics of Windows 11 right before it starts adding more features that barely anyone has asked for. Most of our readers also agreed that they would appreciate more consistency in the design and user experience of Microsoft's latest OS. Check out the discourse here.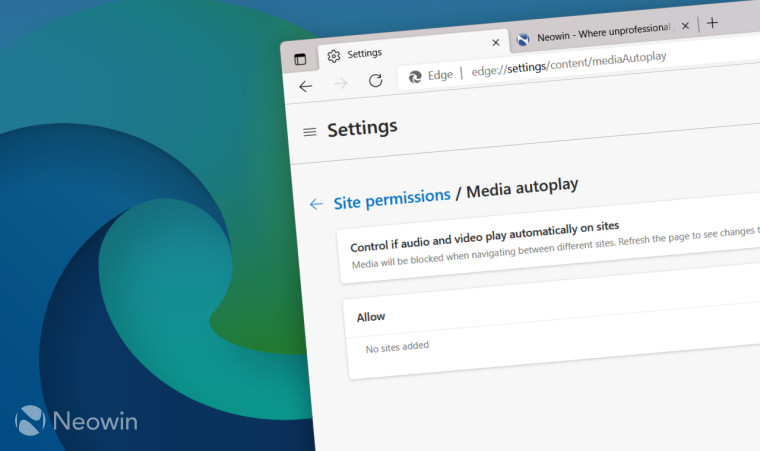 If you are a Microsoft Edge user and are bothered by websites auto-playing media content, our News Reporter Taras Buria wrote a guide on how you can better govern this behavior in Microsoft's browser.
Taras also wrote a handy guide on how you can personalize the experience of using your multi-monitor setup by setting up different wallpapers for each display. If that sounds exciting to you, head here to read the guide.
Meanwhile, Neowin co-founder Steven Parker wrote a technical but very useful guide on how you can add Terminal to the Windows 10 Quick Links (WinX) right-click context menu on Start menu. If you use command-line environments heavily, I would recommend reading the details here.
Finally, I penned a guide on how you can connect your Android smartphone to your Windows 10 or Windows 11 PC and access most content from a single device. Depending upon your hardware, you may also be able to access apps, stream your phone's display, and make calls. If that sounds exciting and useful, read the guide here.
Logging off
This week, we ran a poll asking our readers about whether they prefer using Caps Lock or Shift when typing. Although the polls results are currently skewed, you can still cast your vote to change that and leave your thoughts in the comment section as well.
On a closing note, we are always on the lookout for technical writers who can write about Microsoft news. Our payments start at $5 per news article but can go as high as $100 per piece (excluding bonuses). If that sounds like something right up your alley, ensure that you thoroughly go through the details here and apply accordingly.
---

If you'd like to get a weekly digest of news from Neowin, we have a Newsletter you can sign up to either via the 'Get our newsletter' widget in the sidebar, or through this link.
Missed any of the previous columns? Check them all out at this link.