Another week has passed, which means it's time again to look at all the news in the world of Microsoft. This time, we are putting together the weekly digest for the week of September 26 – October 2. As usual, there were new builds for both Windows 10 and Windows 11, with the former including a C/D week optional preview release. The week also brought news of a possible security vulnerability in Azure AD, which the Redmond firm provided clarification on. As for gaming, Cloud Gaming headed to select console users. All this and much more are in our complete digest below.
Windows 11 updates, new stores in the Microsoft Store, more
As is customary every week, Microsoft released a new Windows 11 build for Dev channel users. Build 22468 got a bunch of fixes, but nothing new in the way of features. There were no Beta or Release Preview updates, but that is not surprising as the official launch of Windows 11 is just a few days away, which the firm is likely prepping for. Though Windows 11 is only available for Insiders, an AdDuplex report suggested that around 1.3% of Windows users are already running the latest OS, which is an interesting stat.
While Windows Insiders and readers of Neowin are mighty aware of the new OS and the changes coming, a recent sample survey in the U.S. found that a majority of PC users were unaware of Windows 11. What's more? Another survey of professional PCs suggests that a large number of devices lack the required system specifications needed to upgrade to the new OS. While the sample size might be small, it does pose an interesting point as Microsoft nears its October 5 rollout. For those wanting to take chances, there is an unofficial tool that helps users bypass TPM requirements to install Windows 11.
Another interesting announcement was that of the impending launch of the Epic Games Store within the Microsoft Store. The announcement is in line with the company's promise of expanding the types of apps and offerings that are made available in the Microsoft Store. While the blog also mentioned that Amazon will be bringing its storefront, there is no timeline on when Amazon's Appstore will make it to the OS via the Microsoft Store, eventually bringing support for Android apps. Browsers such as Opera and Yandex are also becoming available in the store.
Moving on, Windows 10 also received an update, albeit an optional one. The three latest Windows 10 versions received preview updates that are optional. These preview patches will eventually be included in next week's Patch Tuesday updates and installed as part of that update for those who did not choose into installing the optional patch.
Office 2021 pricing, Microsoft 365 updates, and Outlook issues
In keeping with past trends, Microsoft listed all the new features and updates coming to its Microsoft 365 suite of apps and services. The features include the ability for the desktop versions of Word, Excel, and PowerPoint to co-author encrypted documents, new languages for the live captioning and transcription features in Teams, and a bunch of updates aimed at IT admins. Visio on the web is also receiving a few improvements relating to the color palette for objects.
The upcoming version of the firm's productivity suite, Office 2021, finally received a price tag. The one-time purchase offering starts at $149.99. The suite is focused on providing an experience tailored to Windows 11 and brings visual enhancements. Another change is that the list of apps will no longer include Skype, which is being replaced with Teams. Interestingly, the Skype team announced a major refresh for the service, casting ambiguity over the positioning of the product in the Microsoft ecosystem.
This week, Outlook account users that rely on third-party email clients were facing issues with Outlook's IMAP service, which the firm acknowledged and provided a workaround for. The only way out is to temporarily set the email protocol to Exchange – which might not be an option for all users. The firm does note that it is working on a fix.
Moving to updates, the new Paint app began rolling out to Dev channel Insiders, bringing a fresh new UI for the legacy app. Another offering that might be on its way is a new Media Player experience for Windows 11, something that was spotted during the Insider Webcast. Edge users in the Dev channel were also treated to the first Edge 96 build that brought a few new features for iOS users, the rollout of the ability to send tabs across devices – even on mobile, and more. The company's PowerToys set of tools was updated to version 0.47 with Shortcut Guide and stability improvements.
Those that aren't familiar with the new Clock app in Windows 11 can head to our Closer Look piece that details all the new features in the Clock app. These include the new Focus Session capability that helps keep track of productivity and breaks. While you are at it, you can also read through the complete walkthrough of the Teams integration in Windows 11.
Lastly, Windows 11 users – and potential users – might be happy to know that Google is testing Windows 11-styled menus for Chrome in the Canary channel. It might not be surprising to see the changes make it to the OS a few weeks after the official launch.
Xbox Cloud Gaming expansion, Halo Infinite beta, and more
Xbox Game Pass Ultimate subscribers that have been waiting to try out Cloud Gaming in countries such as Australia, Brazil, Japan, and Mexico can do so now, as the ability to stream games from the cloud has been enabled in those regions. This brings the total number of markets where the service is supported to 26. Select Xbox Insiders have also begun receiving the Cloud Gaming feature on consoles, which will bring improvements to those running newer games on older Xbox hardware. However, for those that own Xbox Series X|S consoles, the Dolby Vision High Dynamic Range (HDR) standard is now live, enhancing visuals for over 100 games (existing and coming soon) on compatible displays.
Moving on, Microsoft announced the Games with Gold titles for the month of October, bringing four bonus games for Xbox Live Gold and Xbox Game Pass Ultimate members in two waves containing two games each. The four games include Aaero, Hover, Castlevania: Harmony of Despair, and Resident Evil Code: Veronica X. You can head to the article for the dates and more information. Additionally, Deals with Gold also brought discounts to games from the Metal Gear Solid and Yakuza franchises, among others.
This week, Marvel's Avengers headed to Xbox Game Pass, gracing PC, console, and cloud platforms. Gamers will also be able to quadruple their XP from September 30 through October 4 thanks to the anniversary celebrations. Forza Horizon 5's PC system requirements were also announced at the Tokyo Game show this week, bringing surprisingly tame hardware recommendations in comparison to today's popular titles. Additionally, the PC version of the title supports ultrawide displays, uncapped frame rates, HDR, haptic feedback on Xbox Wireless Controllers, and much more.
Rounding off the gaming coverage, Halo Infinite's second beta weekend arrived with no caps on who can join the beta from consoles. For those curious, PVP matchmaking that started on October 1 offered Big Team Battle as one of the flavors for the first time. While PVP sessions were only open during specific times, Academy, training with bots, and customization options are available through the flight's end on Monday. Users can look through the known issues thread for the flight here.
As a bonus, you can give our Diablo II: Resurrected review a read to gather our thoughts on the remastered version of Diablo II and its expansion, Lord of Destruction.
Dev channel
Logging off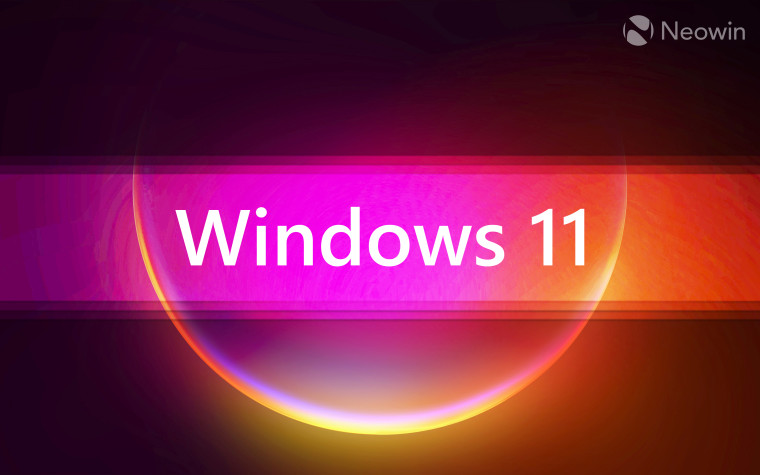 With Windows 11 just a few more days away from launch, interest in the upcoming OS might be at its peak. If you have not been keeping tabs, we got you covered with everything that you need to know about the OS. This rundown of the features and requirements supplements our Closer Look series, and you can also head to our guide on how you can get your hands on Windows 11 today.
Missed any of the previous columns? Check them all out at this link.
---
If you'd like to get a daily digest of news from Neowin, we have a Newsletter you can sign up to either via the 'Get our newsletter' widget in the sidebar, or through this link.