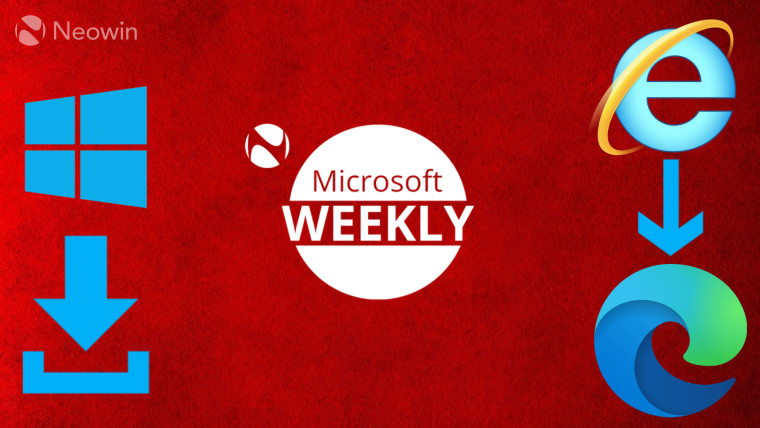 We are at the close of another week of 2022, which means that it's time once again to recap everything that went on in the world of Microsoft in the past few days. This time, we have a bunch of news related to what's next for Windows 11, some information regarding Windows updates, and a sprinkle of Edge news for good measure. Find out more about this in our weekly digest for April 2 - April 8.
What's next for Windows 11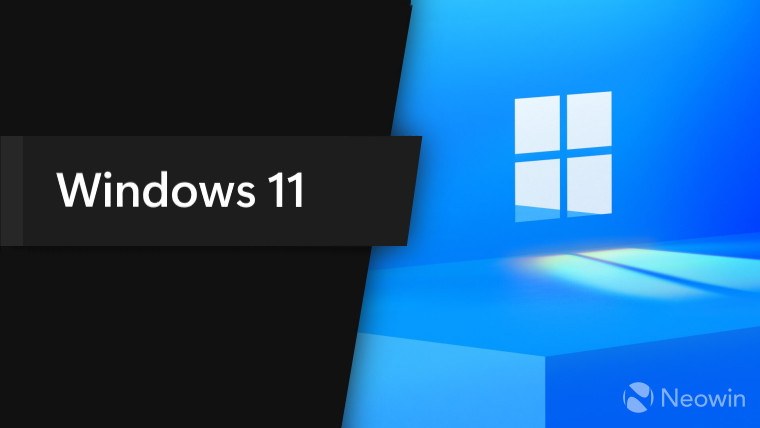 This week, Microsoft held a special event to showcase the capabilities that are currently in development to facilitate hybrid work use-cases and productivity. We got an official glimpse at some of the features, including a tabbed File Explorer UX with Context IQ-powered recommendations, app folders in the Start menu, touch-optimized Snap Layouts, enhancements to Focus, and Live Captions.
Microsoft also talked about improvements it is making to online meetings through AI-powered capabilities on Windows 11, such as Voice Clarity, Automatic Framing, Portrait Background Blur, and Eye Contact. The first one in the aforementioned list will initially debut exclusively on the Surface Laptop Studio through a Windows 11 update this month.
Windows 11 is getting a bunch of security enhancements too. These will arrive in the form of increased integration of Microsoft Pluton security chip in upcoming Windows 11 PCs, Hypervisor-protected Code Integrity (HVCI) being enabled by default, Smart App Control, Enhanced phishing detection and prevention with Microsoft Defender SmartScreen, Personal Data Protection, and much more.
There is some good news for IT admins in store too as Microsoft took the wraps off of endpoint management capabilities currently in development. These include remote help, new insights, VPN authentication on unenrolled devices via Edge, Windows AutoPatch, and more. Microsoft says that it will gradually roll out each of these features in the near future and once enough new services have reached general availability, it will bundle all of them in a new Microsoft 365 plan.
That's not all though, Microsoft is also looking to bridge the gap between local and cloud PCs through Windows 365. Functionalities currently in development are Windows 365 Boot, Switch, and Offline. Microsoft Executive Vice President and Chief Product Officer Panos Panay has emphasized that "they are just the beginning of our Windows and Microsoft cloud integration".
Microsoft also talked a bit about how it has deployed Windows 11 across 190,000 PCs within the organization as Customer Zero. It boasted about this process being the fastest and smoothest deployment of a Windows version in the history of the company. It revealed some more details about the activity too and you can check them out here if you're interested in this space.
And to top it all off, Microsoft released Windows 11 build 22593 to the Dev and Beta channels. It contains and updated experience for Win + X and changes to the homepage of File Explorer, among many other things. And remember, if you see a desktop watermark on your Insider build, that does not mean that your Windows license is void.
OS updates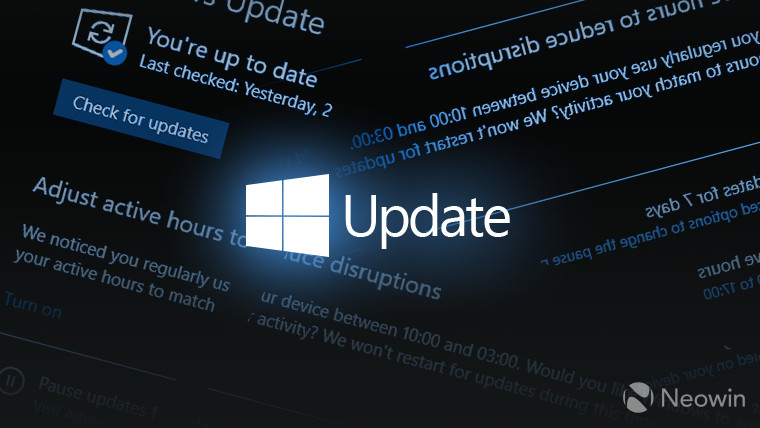 Microsoft made a significant change to Windows Update Catalog this month. Standalone downloads will now be offered over an HTTPS connection instead of HTTP. This is a decent change as modern web browsers can block downloads or cause problems, because it may interpret them as malicious or insecure connections.
The Redmond tech firm has also fixed an Internet Explorer 11 issue due to which it had initially placed an upgrade block on certain users. The fix is quite simple: just update Microsoft Edge to version 99 or newer.
Microsoft has issued a warning to people using older Home and Pro versions of Windows 10, namely version 1909 and version 20H2. Both these variants will reach end of servicing on May 10, 2022. As such, Windows Update will automatically start a feature update for Windows 10 Home and non-managed business devices. While Microsoft really wants users off these versions, they can still pick a convenient time to restart the device and complete the upgrade.
A Valve hardware survey has also revealed that 16.84% of gamers are now on Windows 11. This is a rise of 1.25 percentage points compared to the previous month. Windows 10 still remains dominant at 74.69% but faced a decline of one percentage point compared to the last survey.
Perhaps one of the things preventing more people from updating to Windows 11 is due to the stripping of functionalities from the taskbar. However, it seems that Microsoft has decided that some capabilities such as moving the taskbar is not important enough so it's not a priority for now. Find more details about this here.
Edge highlights
There were a number of news items related to Microsoft Edge this week. For starters, Edge Canary users can now enable an experimental flag which will enable you to open links directly in the associated Progressive Web App (PWA) rather than the browser. You can follow our guide on how to enable this capability here.
In the same vein, Microsoft also highlighted some enhancements to Sleeping Tabs in Edge 100. It essentially "offloads" idle tabs instead of shutting them down and when you return to it, the "sleeping" tab is brought back to an active state instantaneously. This is a notable feature that reduces CPU and battery consumption. Microsoft has made this even more efficient in Edge 100, and it can now put up to 8% more pages to sleep.
Microsoft has also started showing some newer ads for products in its Edge browser. While there has been some discourse on the topic already in our comments section, you can still dive into the discussion here.
And similar to Mozilla, Vivaldi is still not fully satisfied with the default browser implementation in Windows 11. The company's CEO and co-founder Jon von Tetzchner has acknowledged Microsoft's efforts to make the process a bit more user- and competitor-friendly, but has emphasized that it's simply not enough. It has urged the EU to follow up on this alleged malpractice.
Dev Channel
Under the spotlight
This week, Neowin News Reporter Robbie Khan published a detailed review of the world's first 34" QD-OLED ultrawide monitor (AW3423DW) by Dell Alienware. It's an exceptionally stunning piece of hardware and engineering along with a mouth-watering price, and if you are on the lookout for a new monitor with all the bells and whistles, check out Robbie's review here.
Meanwhile, I curated a list of the top 10 features that people want from Microsoft Word. The list is quite interesting with varied feedback but it's a bit disappointing to see that Microsoft is mostly unresponsive to feedback. Check out the list here.
Logging off
Our most interesting news item of the week isn't directly related to Microsoft, but it does have far-reaching implications. Basically, the UK government has ordered game firms and technology companies to stop offering in-game loot boxes to children. According to the government, selling loot boxes to children can lead to the development of undesirable habits such as problem gambling, and as such, firms should not partake in such activities, or else, the government will be forced to legislate.
---

If you'd like to get a weekly digest of news from Neowin, we have a Newsletter you can sign up to either via the 'Get our newsletter' widget in the sidebar, or through this link.
Missed any of the previous columns? Check them all out at this link.