In this episode of Microsoft Weekly, we look at a massive Xbox leak, big changes in the Windows and Surface team, new computers from Microsoft, extremely confusing updates, copilots, software updates, and many more.
Table of contents:
Big shifts and a Surface event
One of the biggest stories in the world of Microsoft from this week is about Panos Panay leaving the company after 19 years. Panos was in charge of Microsoft's Surface brand and took the lead in Microsoft's Windows hardware and software efforts. According to an unconfirmed report, Panay is now heading to Amazon to rule its hardware division responsible for Fire tablets, Kindle e-readers, Echo smart speakers, and more.
Panos Panay's departure from Microsoft is a big change for the company, which means more shifts will follow. Yusuf Mehdi, previously Corporate Vice President and Consumer Chief Marketing Office, will lead the Windows and Surface business. Pavan Davulury is the new leader for Windows planning and release management, and Mikhail Parakhin will take over the all-new Windows and Web Experiences Team.
We wish Panos Panay all the best in his new ventures and thank him for great Surface devices and quirky presentations!
Following the news about Panos Panay leaving Microsoft, a new report revealed details about Microsoft's plans for Surface devices. Rumors claim the company has decided to cut back on some of its Surface products and focus on well-established lineups instead of taking risks and creating unique and bold form factors. Therefore, you probably should expect Surface-branded devices akin to the Surface Neo, Surface Duo, or Surface Studio.
To prove the report, Microsoft revealed a somewhat uninspiring set of new Surface devices during its special event in New York on September 21, 2023. The Surface Laptop Studio 2 is now official with more ports, a better display, and much more capable hardware. However, the laptop is now notably pricier, with the base configuration starting at $1,999.
The Surface Laptop Go 3 received much less exciting updates. The new version received only a more recent processor (not even the latest) and more RAM. Also, all configurations now come with 256GB SSD. Although Microsoft has not mentioned the Surface Go lineup during the event, this tiny tablet also got some attention. However, curb your enthusiasm if you are looking to buy one. As it turned out, the new Surface Go 4 will be available only through commercial channels, just like the new Surface Hub 3.
If you are on the market for devices like the new Surface Laptop Studio 2 or not-so-wallet-friendly Surface Laptop Go 3, check out our latest Specs Appeal articles detailing the difference between the Surface Laptop Studio 2 and its predecessor and three generations of the Surface Laptop Go.
Windows 11
Here we talk about everything happening around Microsoft's latest operating system in the Stable channel and preview builds: new features, removed features, controversies, bugs, interesting findings, and more. And of course, you may find a word or two about older but still supported versions.
In addition to the Surface Laptop Studio 2, Surface Go 4, Surface Laptop Go 3, and Surface Hub 3, Microsoft announced Copilot and the next feature update for Windows 11, coming September 26, 2023.
Contrary to popular belief, the upcoming release is not version 23H2. It is allegedly a Moment 4 update, with the proper 23H2 is coming later. You can see what features the Moment 4 update will bring in our dedicated article. Our full Windows 11 23H2 review is available here. If you are unhappy with what Microsoft crammed inside version 23H2, check out this "Windows 11.2" concept daydreaming about a better OS made by Microsoft.
In August 2023, users noticed a document detailing Wi-Fi 7 support in Windows and other operating systems, which led to speculations about Microsoft limiting Wi-Fi 7 to Windows 11 and future iterations of the OS. However, this week, Intel released specs of two Wi-Fi 7 modules, namely BE200 and BE202, with explicit Windows 10 and 11 support. Those afraid of being unable to use Wi-Fi 7 on the soon-to-be-unsupported Windows 10 can finally breathe a sigh of relief.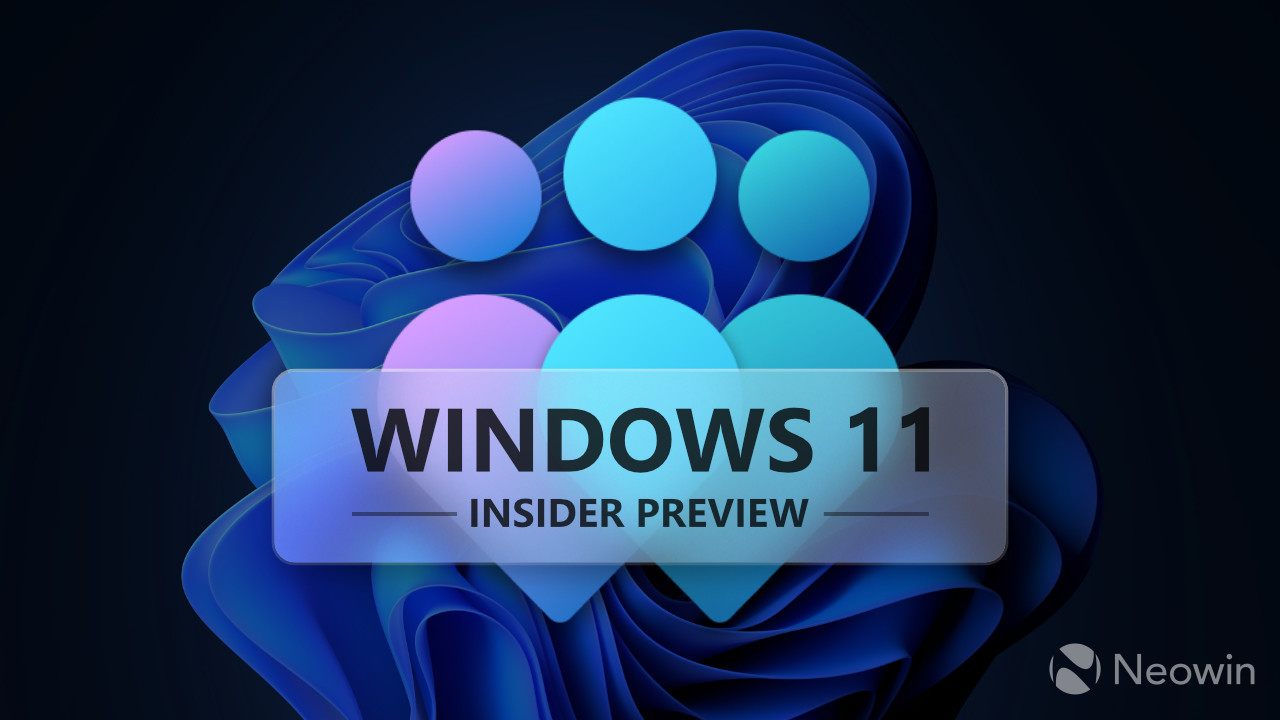 Windows Insider Program
Are you testing Windows 11 or 10 preview builds? Here is what Microsoft released this week:
Dev Channel: 23550 with Voice Access in OOBE, WSL updates, and various fixes in File Explorer, Start menu, Search, Task Manager, and more.
Release Preview: KB5030310 for Windows 11 with the Moment 4 update fatures, such as Copilot, taskbar upgrades, new features for Paint, the new volume mixer, Windows Ink improvements, and more. Note that those features are rolling out gradually.
Release Preview: KB5030300 for Windows 10 with an updated taskbar search box and animated icons on the News & Interests button.
If you are upset about the lack of major new features in the recent Windows 11 preview builds, here is some good news: enthusiasts discovered a hidden change for the Start menu in build 23545. As it turned out, Microsoft is testing folders for the Recommended section to give users access to more files, recently added programs, and other suggested content.
Updates are available
This section covers software, firmware, and other notable updates (released and coming soon) delivering new features, security fixes, improvements, patches, and more from Microsoft and third parties.
Let us start the updates section with a word or two about Paint, one of the oldest inbox apps in Windows, dating back to the original Windows 1.0 release in 1985. Microsoft updated Paint for Windows Insiders this week with two substantial features: full PNG with transparency support and layers. In addition, sharp-eyed enthusiasts clocked the first traces of the upcoming generative AI support, which aligns with earlier reports of Microsoft adding more AI-powered features to its products.
Microsoft also released a big update for Windows Subsystem for Linux (WSL). The September 2023 update adds a few experimental options that let you shrink a Linux VM and reclaim some memory and storage. In addition, it introduces several network-related improvements and bug fixes.
We have also published a story with updates about various antivirus software for Windows. "Real-World Protection Test" conducted by AV-Comparatives revealed slight regression in Microsoft Defender and McAfee. At the same time, Avast and AVG scored perfect results and blocked 100% of malware samples with only one false positive. Check out this article if you are looking for a solid antivirus and want to see how various options compare, especially in terms of resource hogging.
Speaking of comparisons, check out these two articles detailing performance difference between several generations of Intel and AMD processors when running Windows 10 and Windows 11.
Finally, there is a new guide detailing how to update from tiny10 to tiny11. For those unfamiliar with the matter, tiny10 and tiny11 are lightweight Windows 10 and 11 images, free from bloat and unnecessary legacy components.
Other notable updates include the following:
New drivers released this week:
On the gaming side
Learn about upcoming game releases, Xbox rumors, new hardware, software updates, freebies, deals, discounts and more.
The FTV vs. Microsoft case has dropped one of the biggest Xbox leaks, revealing the upcoming Xbox Series X|S refresh and the next-generation Xbox Wireless Controller. According to leaked documents (allegedly by someone at Microsoft), Microsoft plans to releas a cylindrical Xbox Series X refresh in November 2024. The new version will feature a 2TB SSD, no optical drive, a front-facing USB-C port, Wi-Fi 6E/Bluetooth 5.2 support, a smaller PSU, and a more efficient APU with a 6nm die. The best part is that the price should remain the same—$499.
The controller will also get a major refresh. The next generation will introduce Xbox Wireless 2, Bluetooth 5.2, better haptics, accelerometer, quieter buttons and sticks, a rechargeable and swappable battery, improved repairability, a lift-to-wake feature, and a new color combination.
Besides spoiling the Xbox refresh one year early, the court documents confirmed that The Elder Scroll 6 is not coming to PlayStation 5. The upcoming game from Bethesda will be available only on Xbox Series X|S and PC.
You are not wrong if you think Microsoft got slightly upset about one of the biggest leaks in recent history. However, Phil Spencer decided to do some damage control and responded to those leaks, claiming that the company would share the real plans when ready.
Let us move from leaks and hardware to games and upcoming releases. Forza Motorsport, Microsoft's next-generation sim racer, is coming October 10, and you can already preload it from the Microsoft Store on PC and Xbox. And you better hurry up if you have a slow connection—the game will take up to 132GB on your drive, so plenty of bits do download.
While you wait for the game to arrive, check out Turn 10's plans for servicing the game with post-launch updates.
Sea of Thieves, Microsoft's another long-living IP, will soon get its tenth season with plenty of changes and new features. It is coming October 19, and gamers can expect a new way to play the game, form in-game guilds, participate in competitive hunts, and play with friends on private servers without dealing with random strangers.
In November 2023, Age of Empires IV will get a big expansion with a new campaign, civilisations, maps, and more. You can check out the Age of Empires IV: The Sultans Ascend teaser trailer and details about the DLC here.
Xbox and PC Game Pass got several new games this week. The latest additions include Party Animals, Gotham Knights, Payday 3, Cocoon, and The Lamplighters League. In addition, Microsoft will soon remove several titles, so you better finish them before they vanish from the subscription on September 30, 2023.
Free stuff and discounts
Out of Line and The Forest Quartet are available for free in the Epic Games Store. You can also save on VR bundles, Cyberpunk 2077, Stray, It Takes Two, Superliminal, Hi-Fi RUSH, and other popular PC titles mentioned in our weekly Weekend PC Game Deals article.
A blast from Microsoft's past
John Callaham's weekly "Look back" series provides throwbacks into the past, detailing the company's products, partnerships, mishaps, and successes from years ago.
This week's look back article is about a weird Windows-Linux-Android device mixing three operating systems into a single dual-form factor device from Lenovo. In January 2010, Lenovo unveiled the IdeaPad U1, pitching the idea of a laptop-tablet computer with every operating system possible. Do you think the concept was strange? You are not the only one. Lenovo delayed the U1 by a year to "meet company standards" and redesign the entire thing. However, despite showing a newer version at CES 2011, the quirky triple-OS IdeaPad U1 never saw the light of the day.
---
Random fact about Microsoft
And here is a randomly selected piece of trivia about the company, Windows, and other Microsoft-made things.
Did you know that MS-DOS (Microsoft Disk Operating System), an operating system developed by Microsoft for IBM PC, originated from 86-DOS created by Tim Paterson in only six weeks? Microsoft purchased 86-DOS for $75,000, renamed it to MS-DOS, and licensed it to IBM PC while retaining the rights to give the operating system to other companies. This decision played a crucial role in making MS-DOS a dominant operating system in the personal computer industry, and it set the stage for Microsoft's widespread influence in the tech world.

You can find other issues of the Microsoft Weekly series using this link. Also, you can support Neowin by subscribing to our Newsletter to get regular news recaps delivered directly to your email.