We are at the end of the week yet again and it's time to recap everything important that happened in the Microsoft-verse in the past few days. This was a pretty eventful week with the release of Windows 11 Moment 2, speculation about Windows 12, and software updates to lots of services including Windows 365. Find out more in our weekly digest encompassing the period February 26 - March 3!
Windows 11 Moment 2
Following weeks of speculation, Microsoft finally announced the next major update to Windows 11. Although there is no official branding for this release, we know that it's referred to as "Moment 2" internally. For now, it's available as an optional non-security update as KB5022913 (build 22621.1344) but will be rolled out to everyone from this month's Patch Tuesday on March 14.
Interestingly, this Moment 2 release also contains a preview of Phone Link for iOS - with Insiders getting first dibs - and a not-so-perfect release of tabbed Notepad. Microsoft also made a big deal about integrating the new AI-powered Bing in Windows 11 but as we eventually found out, it's just a glorified shortcut to launch Bing in Edge.
Microsoft outlined everything IT admins need to know about Windows 11 Moment 2, but general consumers can check out our detailed review here too. It's also worth highlighting that certain third-party OS customization utilities broke with the release of Moment 2. The workaround involves either waiting for developers to fix their software or uninstall them. And if you're still on the fence about Windows 11, consider installing Microsoft's latest trial virtual machines. Although they are running Windows 11 Moment 1, you can update them to Moment 2.
There were a couple of Insider releases too. The Dev Channel netted build 25309 with an updated Volume Mixer, new second-chance OOBE (SCOOBE), WinUI 3, Auto Color Management (ACM), and more. Meanwhile, the Beta Channel received build 22624.1391 (KB5023011) with improved voice access and other minor improvements.
Overall, Windows 11 now commands nearly 20% of the desktop PC marketshare, still a distant second to Windows 10 at 73%. Microsoft's latest operating system enjoys more popularity among gamers with a share of 32% though, if the Steam monthly hardware survey is anything to go by.
Windows 12
We heard mention of Windows 12 - Microsoft's purported next-gen operating system - out of nowhere a few days ago. References to the alleged OS were spotted in Intel's now-deleted documentation but virtually nothing else is known for sure. It's likely that the next major numbered update to Windows will feature tighter integration with AI services, something we have already started seeing hints towards with the (admittedly substandard) integration of Bing Chat in Windows 11 right now.
Speaking of Bing Chat, Microsoft has been regularly updating its AI-powered service. It should be hallucinating lesser now, despite longer chat turns and creative toggles. It also features chat turn counters, the ability to create imagery using ASCII characters, and smooth scrolling, although some users have been complaining about errors recently. Furthermore, Microsoft is integrating Bing Chat to its Webmaster Tools to measure the traffic the service sends to other sites. Microsoft-backed OpenAI is also opening its ChatGPT APIs to third-party developers which means that their use will become even more prevalent in the coming days and weeks.
But while Windows 12 and tighter integration fo AI services in Microsoft's desktop operating system might still be a long way off, the company is still experimenting with new features in Windows 11. It may soon allow you to disable parts of the Taskbar, use AI-based desktop background effects, show more recommendations in the Start menu, and have your monitor display better colors through Automatic Color Management (ACM). It is also toying with the idea of removing VBScript in a "Moment 4" update later this year.
Windows 365
Earlier during the week, Microsoft officially launched the Windows 365 app for its Cloud PC service on Windows 10 and Windows 11. It allows customers to access Windows PCs hosted on the cloud directly through the app with personalized experiences and single sign-on (SSO).
Microsoft Edge received a minor update to fix a few Chromium security issues while Edge Canary netted the ability to upscale low-resolution videos automatically. Microsoft is also looking to introduce badges to the Edge Add-ons Store to help customers find reliable extensions. Updates to Edge and its associated software is important as the browser is facing stiff competition from other competitors like Apple Safari.
There were other updates to Microsoft 365 services too. At the start of March, Microsoft recapped all the new features it added to Teams, Teams Premium, Teams Free, and Excel during February 2023. Teams is also getting filters so that users can decide if they want to keep profanity-laden conversations in chat or get rid of them.
Moreover, PowerToys 0.68.0 is now out with two new utilities, namely Paste as Plaint Text and Mouse Jump. Similarly, Translator for iOS has been revamped with a better UI and an improved backend. Lastly, don't be surprised if you come across the Microsoft Defender app in your Windows PC, especially if you didn't install it. Microsoft has started to automatically install the app on the devices of Microsoft 365 customers.
Git gud
This week was full of some pretty interesting gaming news. It turns out that Microsoft's troubled Activision acquisition deal might go through in the EU with concessions that don't involve selling off Call of Duty after all. Of course, this hasn't been confirmed yet. Microsoft has big ambitions for expanding games distribution around the globe. The company may be planning to introduce a mobile app storefront and has recently announced PC Game Pass for 40 more countries too.
But switching gears to some news about actual games themselves, Microsoft has announced that Halo Infinite players have already made over a million Forge creations. Minecraft's upcoming world editor has allegedly been leaked in a video (version 1.20 is out later this year), while Microsoft is busy promoting Senua's Saga: Hellblade II in a new dev diary video. The Antonov An-225 "Mriya" plane has landed in Microsoft Flight Simulator as well.
Over on the deals and promotions side, the latest Xbox Free Play Days games are Diablo III, Train Life, and Human Fall Flat. Meanwhile, March's Xbox Games with Gold features three entries instead of the usual two, the initial duo is already available to claim for free. On the other hands, this week's Deals with Gold are headlined by Assassin's Creed Valhalla. But if that doesn't tickle your fancy either, check out this Weekend's PC Game Deals curated by our News Editor Pulasthi Ariyasinghe instead.
Finally, on the hardware and tuning side, you may want to take a gander at this CapFrameX utility to boost gaming performance slightly. It's also worth highlighting that Xbox Game Bar features better Windows 11 and 10 gaming performance on AMD Ryzen 7950X3D. However, do check out this AMD advisory before you begin updating your Radeon GPU drivers.
Dev Channel
Under the spotlight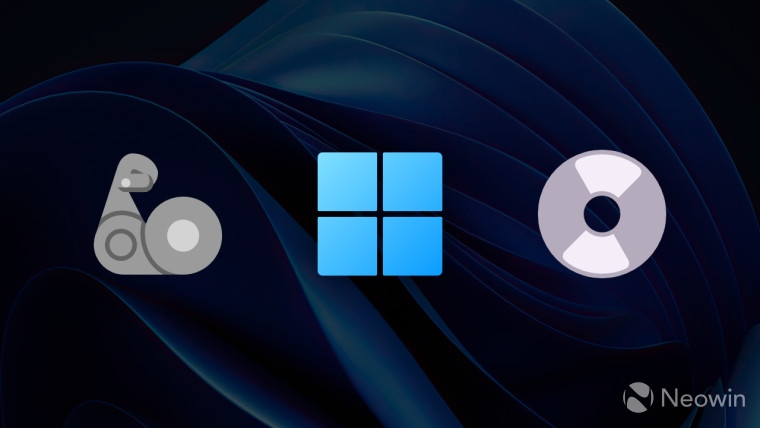 Earlier in the week, News Reporter Taras Buria penned a guide on how you can leverage the tiny11builder utility to bypass Windows 11 hardware restrictions and create your own customized and debloated version of Windows 11 (at your own risk!).
Meanwhile, News Reporter Fiza Ali pondered over the idea of what it actually means to be human in this era of technology where AI assistance is a component of many modern use-cases.
Lastly, forum member Adam Bottjen authored a Tech Tip Tuesday guide about how you can secure your iPhone from theft.
Logging off
Our most interesting news story of the week relates to Apple blocking an update for the BlueMail email client in the App Store due to its integration of a ChatGPT bot. Apple says that there is no content filtering applied to the content generation so it could result in inappropriate stuff. As a result, it has recommended BlueMail developer Blix to either add content filtering or change the age rating of the app to 17+. Blix has disagreed with Apple's stance, claiming that content filtering is already present and that other apps in the App Store offer similar functionality without these restrictions. The case is still under investigation by Apple.
---

If you'd like to get a weekly digest of news from Neowin, we have a Newsletter you can sign up to either via the 'Get our newsletter' widget in the sidebar, or through this link.
Missed any of the previous columns? Check them all out at this link.